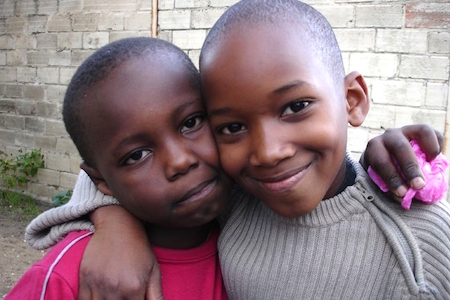 5 Ways Pediatricians Can Partner with Community Development to Help Their Patients
Pediatrics has been amazingly successful in addressing life-threatening diseases that, in the past, have taken the lives of too many children. But on many other fronts—chronic conditions such as asthma and obesity or mental health and developmental issues—the field has made considerably less progress. Too many children in the United States are not faring well. One reason these conditions prevail is because their causes are complex. Chronic and developmental conditions are often by-products of a child's circumstances, from his or her family's annual income to housing conditions to neighborhood violence.
Simply put, as BHPN Executive Director Doug Jutte and his colleagues Jennifer Miller of BHPN, and David Erickson from the Federal Reserve Bank of San Francisco wrote in the March issue of Pediatrics, "One's body is the sum record of the challenges and opportunities faced throughout life." And currently, one in five U.S. children lives in poverty, and many more live in neighborhoods that are contributing to poor health.
It's long past time to recognize these "upstream" determinants of health, Jutte and coauthors argue, if we want to get more out of our health care system and launch more children on a healthy life trajectory.
Here are five ways pediatricians can attack the social determinants to improve the health of their young patients. We draw these ideas from the Pediatrics article. It's definitely worth a read.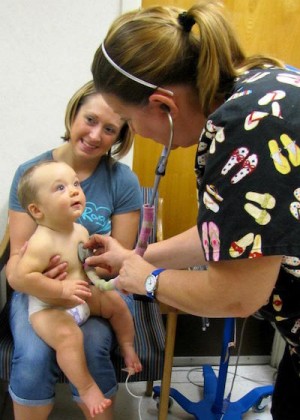 1. Look "upstream" to the causes of health problems
The connection is clear: Research has consistently shown that a child's ZIP code is as important as his or her genetic code in determining future health and life opportunities.
Key neighborhood factors affecting health include social integration, perceived control, financial strain, social capital, residential stability, and safety or exposure to violence. Studies have linked neighborhood disadvantage to cardiovascular disease, cancer, obesity, depression, and risk behaviors such as smoking and unprotected or early sex.
One 38-year study found that up to 25 percent of the differences in health in mid- to late life can be attributed to neighborhood differences during young adulthood.
2. Partner with community development organizations
Improving neighborhood conditions is beyond the scope of medical care providers on their own. However, there's a whole sector that has been tackling these very issues for decades: community development. Community development organizations receive up to $16 billion annually from state and federal governments and received an estimated $200 billion in 2009 alone from banks adhering to the federal anti-"redlining" Community Reinvestment Act. They often tackle some of the very issues known to contribute to children's poor health such as low-quality, unaffordable housing and lack of access to healthy food.
But how to start? The Build Healthy Places Network can help. Our goal is to spur and support collaboration between the health and community development sectors. In the next year, we'll be creating a suite of tools designed to help you do a better job of addressing social determinants of health in your work. To learn more, sign up for our newsletter and follow us on Twitter @BHPNetwork.
3. Move beyond grocery stores and walking trails
Although important, single initiatives such as improving walkability or building grocery stores are not enough. Transforming health requires transforming the entire web of interrelated factors that influence health. Adding a community garden or healthy grocery store is a start. But if neighborhoods are unsafe, social capital is low, trust between neighbors minimal, and quality, affordable housing and easy transportation to good schools and jobs lacking, then parents will be stressed. Their parenting capacity and physical and mental health will suffer. This, in turn, creates stress for children, with lasting impacts on health.
Neighborhoods must be more stable, cohesive, safer, and richer in access and resources. A more holistic approach to community improvement is required if children and families are to experience less wear and tear on their bodies in the form of damaging stress, and are to avoid the long-term health consequences of that stress.
4. Develop more comprehensive screening measures
As the saying goes, what matters gets measured. But what gets measured also shapes what matters. Screening for a broader range of conditions, therefore, can help shine a light on social determinants of health. Screening for healthy and stable family functioning, for example, or for stressors on caregivers, can broaden the range of conditions to "treat." The Institute of Medicine recently recommended that doctors begin to think about social determinants of health along with other vital signs. They recommended 12 "psychosocial vital signs" to begin collecting in their electronic health records, including such things as education, financial resource strain (food and housing insecurity), stress, depression, physical activity, social isolation and social connections, intimate partner violence, and neighborhood median household income.
5. Build the evidence base
Although we have solid evidence for a broad link between health and place, we know less about which investments deliver the biggest bang for the buck. Medical and public health experts and research can help build that case. Health care researchers, the authors argue, could use existing, large-scale community development projects to answer critical questions about which community interventions and approaches are most effective in improving child health and development, including cost-benefit analyses. These multi-million-dollar neighborhood investments are happening right now across the country, but they are not currently assessed in any systematic way.
Measuring the social and health "returns on investment" —or ROI as our financial colleagues call it—can also attract interest and funding from new sectors, including the private sector. The social impact investing movement is well underway in the United States through Social Impact Bonds, the Pay for Success model, the Social Innovation Fund, and others.
These are only five steps, but they're a start in fostering collaboration between the two sectors to ensure that people live in neighborhoods that support their health.
Photos/ Army Medicine, Julie Kertesz