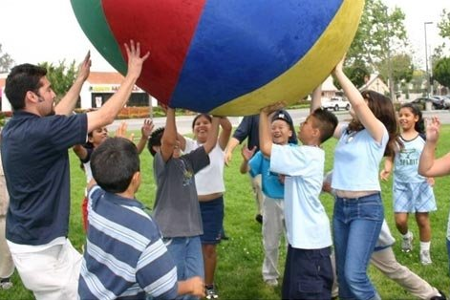 Building Healthy Places: One Community at a Time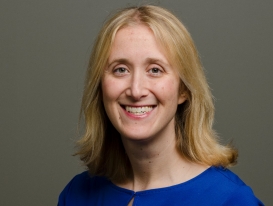 Happily, the new Build Healthy Places Network arrives on the scene this fall, in perfect time to get the word out about successful cross-sector work that is quite relevant to the Robert Wood Johnson Foundation's new Culture of Health vision. Corvallis, OR, Baldwin Park, CA, and Buffalo, NY are building a Culture of Health for all their citizens and exemplifying the power of collaboration amongst multiple sectors to improve health and revitalize communities.
These three cities are tapping into the skills and resources of a diverse group of partners to ensure everyone has access to healthy choices  It's their collective efforts, along with tens of other communities supported by the Foundation's Healthy Kids, Healthy Communities (HKHC) program, that make me so optimistic about our ability to reach our Culture of Health vision.
Without us necessarily realizing it at the time, HKHC started "planting the seeds of a Culture of Health" and served as somewhat of an early model for our current work. Its approach to the childhood obesity epidemic is what the movement is all about—addressing health in a way that is more than just the treatment of a disease.
HKHC ran for more than five years and as our investment officially wraps up, it's an excellent time to celebrate those communities that have supported and nurtured healthy places, kids and families. It's also a perfect time to highlight community models that demonstrate the health related value of community development and the power of authentic community engagement and policy change in improving community health – the cross-sector examples that the Build Healthy Places Network seeks to bolster and promote.
Which is why I'm thrilled to be sharing these three stories on the Network's blog, three great examples of collaboration amongst multiple sectors and the power of local residents   to  establish  a Culture of Health. Here's how HKHC made it happen:
HKHC worked with local governments to make community engagement more of a priority. In many instances, elected leaders and/or departmental officials actually developed new procedures to accommodate, and even require, greater participation from local residents. This is where Corvallis, Ore. comes into the picture. HKHC helped "Cresciendo en Salud," the local partnership, focus on building the capacity of youth and low-income residents to advocate for health opportunities in their neighborhoods. For the first time in many cases, Latino and low-income residents testified at city council meetings, city advisory groups and school board meetings.
HKHC-supported communities also made sure to prepare their residents, so they could engage in civic-planning processes and improvement projects in a meaningful way. Preparation took a variety of forms from periodic educational sessions related to healthy eating and active living issues to a year-long curriculum. Locals also learned about a range of topics including government services, political processes, land use planning, utilities and economic development.  Baldwin Park, Calif. worked with local partners to launch an initiative solely focused on strengthening resident leadership, and it produced results. Resident advocates, armed with cameras and assessment tools, led a grassroots campaign for healthier corner stores and a nationally recognized Complete Streets policy.
The best part of HKHC's work with local residents is that they collaborated with both adult and youth leaders. Kids and teens were able to have a seat at the table and share input that really shaped the changes made in their communities. In Buffalo, N.Y., HKHC helped facilitate the creation of a youth advisory committee that led to youth seats on three different city-wide councils. The youth committee members also participated in the city's zoning and land use change process, and they hosted a youth training session to educate high school students about land use planning and effective participation in public meetings. Another successful effort resulted in a policy change that will remove the old, unhealthy vending machines throughout the school district.
I am certain that the HKHC local partnerships, especially the resident leaders, will continue to serve as guides and resources to the Culture of Health movement. The childhood obesity epidemic didn't happen overnight, and we're not going to reverse it overnight.  Similarly, realizing our Culture of Health vision is going to take time. It's also going take partnerships like the ones HKHC represents.. This is an opportune time to leverage the investment we made over a decade ago to reverse the childhood obesity epidemic and to create a Culture of Health in every community.  Corvallis, Baldwin and Buffalo are just the tip of the iceberg.
The Build Healthy Places Network is well poised to help replicate and connect their achievements, the achievements of the 46 other HKHC communities, and the tens of thousands of other cities and towns around the country committed to improving the lives of the people living in them, moving us towards a Culture of Health.
---
Jamie Bussel, MPH, is a program officer at the Robert Wood Johnson Foundation. She designs and manages efforts that support environments and policies that promote the health of children and families and  improve access to: healthy foods; opportunities for safe physical activity; and high quality early care and education for young children, especially the most vulnerable. Having joined RWJF in 2002, Bussel directs initiatives that foster multidisciplinary partnerships and systems-level change strategies to transform the health of people and places. "