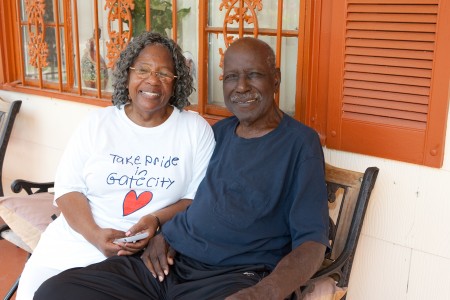 Call to Action: Advancing Common Ways to Evaluate Health-related Outcomes of Community Development Activities

As momentum continues to build around cross-sector collaboration at the intersection of health and community development, the Success Measures evaluation program at NeighborWorks America is leading an effort to develop a set of data collection tools to evaluate the health-related outcomes of community development work.
Success Measures has secured a place at the forefront of field-building efforts to collaboratively define new sets of indicators and data collection tools in response to changed or expanded program areas in the community development field.  Developing an evaluation framework that links health and community development outcomes relies on a process that is not only familiar to us, but complements other measurement efforts that focus on identifying outputs and broader secondary measures.
As a prelude to developing this new evaluation framework, Success Measures reviewed literature on the social determinants of health, summarized existing program and investment strategies in the housing and community development fields aiming to improve health and examined over 31 relevant measurement sets encompassing over 200 indicators. This effort confirmed the need for:
Development of a straightforward framework, building upon existing research, for communicating the evaluative dimensions of health outcomes related to housing and community development activities; and
Creation of new, or adaptation of existing, measures to create: (1) shorter, more user-friendly and culturally relevant data collection tools that are accessible to practitioners; and (2) practical guides on how to use secondary data.
This literature review underscored the importance of employing an evaluative approach based on health equity rather than health disparities.  The validity of this notion has been confirmed by practitioners from the health, public health, private insurance, housing and community development fields who comprise the Health and Community Development Outcome Working Group, experts who are guiding and informing the development and refinement of the Success Measures evaluation framework for health and community development.
Armed with the feedback provided by the Working Group, the Success Measures team is now in the process of refining this framework to incorporate dimensions of housing and community development programs that address:
Social Context: Changes for Individuals, Households, and Communities
Healthy Places: Changes in the Built Environment, Healthy Housing, and Access to Services
Organizational Relationships and Capacities: Evaluating the Efficacy and Effectiveness of Partnership and Collaborations
Following completion of the evaluation framework, Success Measures will develop a set of data collection tools to measure the outcomes identified. These tools will be field tested with 10 organizations in order to evaluate the tools' efficacy and relevance for practitioners.  The tools will then be translated into multiple languages and integrated into the Success Measures Data System and should be available by late 2015. Our hope is that with these tools, practitioners will be able to better holistically assess the health and community benefits of their programs. For more information, visit www.successmeasures.org
---
Jessica Mulcahy, Senior Manager, Success Measures Evaluation and Research is a cultural anthropologist with significant experience in mixed-method evaluation. She directs the development of Success Measures' shared indicator projects and leads the enterprise's evaluation research efforts. Jessica also manages custom consulting evaluation projects for national and regional funders, intermediaries, and funding collaboratives. For more information about the project or to receive updates, please email Jessica Mulcahy (jmulcahy@nw.org). 
Success Measures is a specialized outcome evaluation resource for the community development field and philanthropy based at NeighborWorks® America, a national nonprofit affordable housing and intermediary organization that supports a network of 245 community-based groups nationwide. Our participatory outcome evaluation approach engages stakeholders in the evaluation process and equips them with the tools and technology they need to document outcomes, measure impact and tell stories of change. 
This effort is being funded by NeighborWorks America, Morgan Stanley and the Tides Center through a project supported by Atlantic Philanthropies.