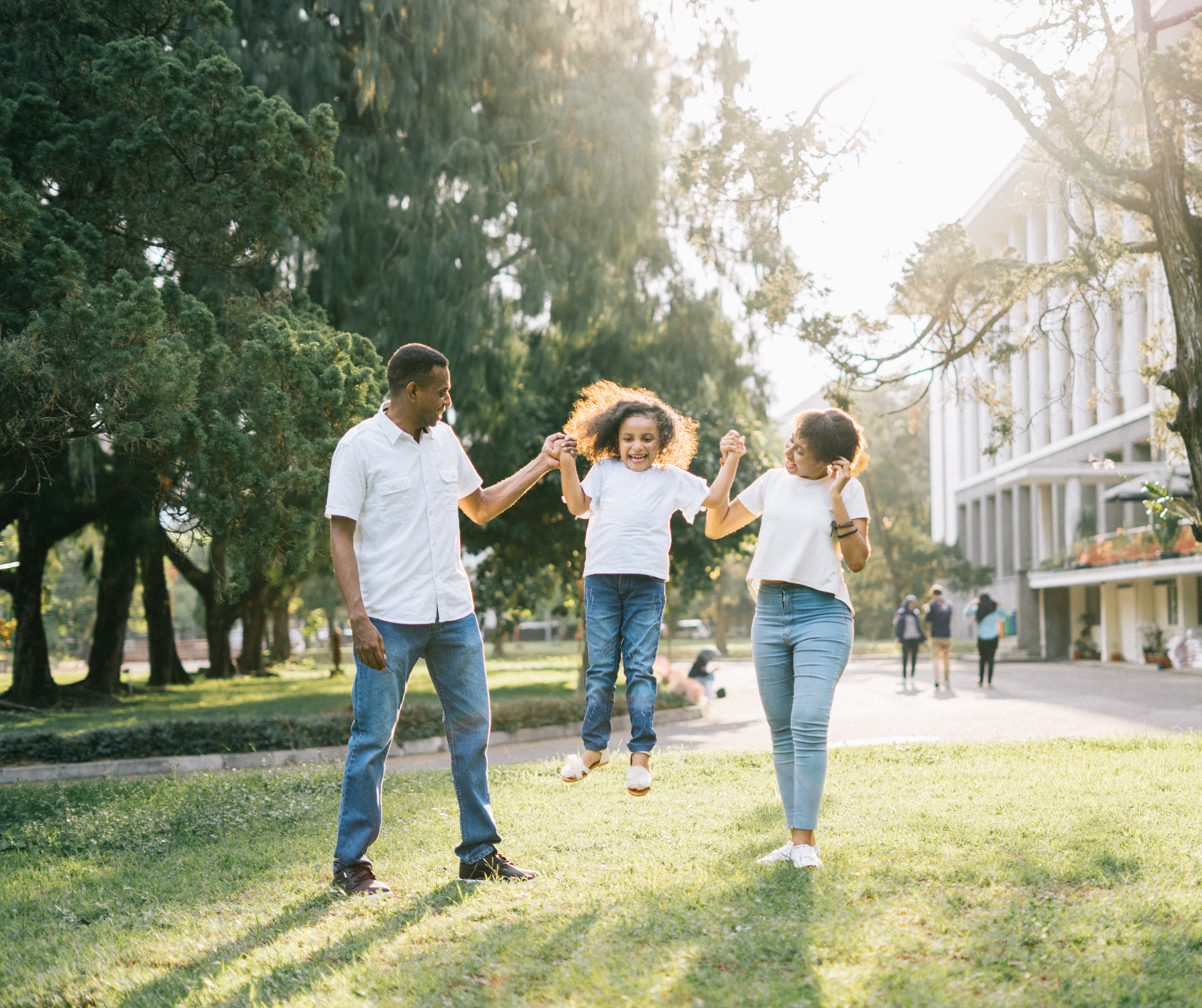 Community Innovations 2020
Request for Proposals for the Community Innovations Opportunity is now closed.
Building Health Partnerships
Build Healthy Places Network (Network), with funding from The Kresge Foundation, has launched Community Innovations to deepen outreach to and learning from local community development organizations that serve low-income communities and people of color. Community Innovations has a three-pronged goal: to enhance the Network's understanding of how best to support local organizations' cross-sector efforts; to connect local organizations to other peer organizations and the larger national dialogue, resources, and tools; and to embed capacity within organizations to undertake health strategies and engage with healthcare.
Watch the Community Innovations informational webinar.
Background and Overview
The roots of poor health and poverty are the same. For decades, healthcare and community development have been working in the same places, sometimes with the same people, and often not together. Since 2014, the Network has been connecting sectors through convening, translating, training, and highlighting common aims. Through our work, we have found many organizations in each sector ready to engage with the other. Those organizations with the greatest amount of capacity and support have been most able to access the resources and network needed to accelerate that collaboration. Meanwhile, many smaller and lower-resourced community development corporations have not been included in the national dialogue, resulting in less access to the tools and networks that can facilitate developing a cross-sector strategy or capacity to engage healthcare in their neighborhood investment efforts.
Community Innovations is designed to reach smaller cities in low-resourced areas. Community development corporations that serve low-income communities and communities of color are invited to participate in order to identify needs, connect to both the national dialogue and peers with aligned goals and provide access to tools and resources needed to successfully engage healthcare investment partners in the social determinants of health (SDOH). Organizations focused on advancing health equity, racial equity, and SDOH as defined in Glossary of Terms below are encouraged to apply.
About Build Healthy Places Network
The Network is the national center at the intersection of community development and health. Launched in 2014, our mission is to shift the way organizations work across the health, community development, and finance sectors to collectively advance equity, reduce poverty, and improve health in neighborhoods across the United States. We achieve our mission by connecting leaders and practitioners, curating resources and examples of what works, and building the knowledge base for cross-sector collaboration.
Community Innovations Opportunity
Community Innovations is an 18-month program available for up to eight eligible organizations motivated to engage healthcare partners in their neighborhood revitalization work. Selected organizations will be awarded up to $40,000 to support staff or a consultant to lead healthcare engagement, $60,000 of in-kind technical support provided by the Network, and facilitated connections to a national network of peer support. Please refer to our Eligibility guidelines and Glossary of Terms below to determine if this program is a good fit for your organization.
Awards
The Network will award up to $40,000 over an 18-month period to build awardee internal capacity to successfully engage healthcare. Final amount of the award is based on the number of organizations awarded. Funds can be used to support existing staff or to hire a consultant to support development of the healthcare engagement strategy, defined in Glossary of Terms below. If the awardee elects to hire a consultant, the awardee can choose a consultant already known to their organization and community who will then receive training from the Network, or select from the Network's trained pool of consultants.
Technical Support
The Network will provide each awardee with robust and tailored technical support valued at approximately $60,000, which includes specialized training, resources and tools, and capacity building for building sustainable partnerships. Technical support is available in the following areas: conducting a market scan of potential healthcare opportunities and partners, identifying likely entry points for collaboration, developing a "pitch deck" for awardee to use with local healthcare partners, and participating in at least one call or meeting to facilitate collaboration. Please see more examples of technical support the Network and/or consultants can offer in the Menu of Services to Advance Collaboration with Healthcare below.
Facilitated Connections
The Network will curate a set of virtual "salons" to connect awardees with peer organizations who have aligned goals and/or activities, and to national organizations and other leaders collaborating across the community development and health sectors. In addition, the Network will work with awardees to make initial introductions to potential health partners including those stakeholders identified through the market scan, in order to foster discussions about collaboration. The program will also include travel for one person from each awardee organization to attend an in-person convening alongside a national conference (conference TBD).
Our Commitment to Equity, Diversity and Inclusion
Achieving this mission demands that race, equity, diversity and inclusion are at the core of our work – in both processes and outcomes. We know that persistent discrimination and bias against people due to race, ethnicity, income, gender, sexual identity, and other attributes lead to unfair and avoidable health and economic inequities.
We believe that integrating equity into policy, funding, and programs will help narrow these gaps for all neighborhoods and communities. Being inclusive of all people means that we acknowledge that an individual's perspective is shaped by their personal and professional experiences. This understanding is applied across the Network and in the development of this opportunity. We commit to continuous learning, working together, and valuing individuals with lived experience to cultivate equity, diversity, and inclusion.
Key Dates
February 13, 2020
February 27, 2020 (10:00 – 11:00am PST)* – Unfortunately, we experienced technical difficulties and the webinar was not recorded. However, we are providing the slide deck: Community Innovations RFP Webinar_2.27.20 
March 5, 2020 (9:00 – 10:00am PST)* – You can view a recording of this webinar here. Here is the revised slide deck, which includes an additional page with an example of an eligible organization: Community Innovations RFP Webinar_3.5.20
April 3, 2020
May 2020
June 2020
TBD
Requests For Proposals released
First informational webinar for prospective applicants
Second informational webinar for prospective applicants
Applications due
Awards announced
Official project start date
Project end date
*Two informational webinars will be held on February 27 and March 5.  Recording of the March 5 webinar available above.
Eligibility
U.S. 501(c)(3) organizations
Meets one of the following (see Glossary of Terms below for definitions):

Community Development Corporations serving low-resourced areas in historically marginalized communities; or
Non-profit organizations that engage community members to plan and implement neighborhood improvements that impact the social determinants of health.

Has explicit racial, equity, diversity, and inclusion lens
Is committed to partnering with the Network to advance beginning or early stages of collaboration with healthcare partners (e.g., hospitals, healthcare systems, health insurance plans, Accountable Care Organizations, Managed Care Organizations).
Has a dedicated staff person to serve as the lead on the project. A staff person can manage the overall program and additional staff as needed, or hire a consultant to support project efforts.
Demonstrates leadership buy-in as shown by a letter of support from President, CEO, Executive Director, Board Chair or equivalent.
Awardee Commitment
Over the course of the 18 months, awardees will work within their communities on discrete projects to advance a health strategy per definition provided (See Glossary of Terms below). Awardees will designate a staff person to serve as the lead on the project and complete a pre- and post-assessment on capacity and progress towards partnership. Awardees may hire a local consultant or a consultant in the Network's trained pool to help the designated staff person craft and/or implement the strategy for engaging healthcare.
Awardees will engage with a network of peers and advisors to share challenges, ideas, and solutions. To do this, awardees will participate in up to four webinars or smaller zoom salons to share lessons across awardee sites and explore barriers to, and solutions for, cross-sector work. In addition, awardees will be asked to participate in virtual technical assistance meetings with Network staff and consultants as needed.
How to Apply
The application process will open on Thursday, February 13, 2020. All applications must be submitted to Build Healthy Places Network at proposals@buildhealthyplaces.org no later than Friday, April 3, 2020. As we evaluate proposals, we look for efforts that exemplify the Principles for Building Healthy and Prosperous Communities. Proposals are recommended to use the following format:
**Due to existing circumstances with COVID-19 and the challenges facing the communities and organizations that Community Innovations is developed to support, we have extended the Requests For Proposals due date until Friday, April 3, 2020.**
Step 1: Download the template
Step 2: Complete the About Your Organization, Project Scope, and Community Profile
Step 3: Fill out questions that support Principles for Building Healthy and Prosperous Communities
Step 4: Attach the additional required document – Letter of support
Step 5: Email all documents using the template to proposals@buildhealthyplaces.org
Step 1: Download this Template
Step 2: About Your Organization
In one paragraph, describe the history, mission and success or impact of your organization.
Project Scope
In 2000 characters or less, describe the work you are proposing to carry out with this award. Please include:
A list of potential partners (e.g., government, small business), including known potential healthcare partners, and partnership status (e.g., not started, have a healthcare partner identified, started a partnership with a healthcare that you are aiming to advance).
The social determinant(s) of health you are aiming to address.
A list of services listed (drawing from the menu on the bottom of the program webpage) that would be helpful in developing or implementing your health strategy.
Community Profile
In 2000 characters or less, describe the geographic focus area and relevant contextual information that describes your community, such as size of population, community needs and assets, demographic information, and health and social disparity data. If you do not have health or social disparity data on hand, the County Health Rankings and Roadmaps, and Opportunity Atlas are two resources where you can gather this information.
Step 3: Applying the Principles for Building Healthy and Prosperous Communities
Please answer as many of the following questions as you can, up to three sentences per question. If there are questions that don't apply to you or that you cannot answer, please note with a sentence describing why.
Collaborating with the community: In this section, answer questions to demonstrate how you work directly with the communities impacted by health inequities in historically marginalized areas, prioritize efforts identified by community members, and amplify voices of diverse leaders. Preference will be given to CDCs that are community-led and/or have demonstrated trust from the community. Reminder – up to three sentences per response per question.
How do you envision involving community members in this process engaging healthcare?
How will this effort impact decision-making power with members of the community?
In what ways do you hope to leverage and build upon existing community assets and capacity?
Do you have a target population in mind?
Embedding Equity: In this section, answer questions to demonstrate your intentional and explicit goal to identify and eliminate/reduce/minimize barriers to racial and health equity with an equity lens applied throughout. Reminder – up to three sentences per response per question.
What are the barriers to achieving health and racial equity within your community, i.e., barriers to SDOH, as defined in our Glossary of Terms on the bottom of the webpage?
How do you envision partnership with healthcare addressing identified barriers?
How are health and racial equity being considered (e.g., internal operations, planning, community engagement, ect.)?
Mobilizing across sectors: In this section, answer questions to demonstrate how the focus of this work is an emerging or early stage health strategy that coordinates across community development and healthcare sectors (can include other sectors e.g., public health, business, and government) to address the SDOH as defined in our Glossary of Terms on the bottom of the webpage. Reminder – up to three sentences per response per question.
Who are the key sector stakeholders you intend to involve and what are their unique contributions to address social determinants of health in your community?
Describe any existing relationship your organization has and/or has had with a healthcare partner.
Increasing prosperity to improve health: In this section, answer questions to demonstrate how your organization demonstrates a track record of successful community development strategies that build prosperity, opportunity and economic mobility for low-income communities and communities of color. Reminder – up to three sentences per response per question.
How does your organization identify and address existing systems, policies, or practices that perpetuate income inequality?
How does your organization build wealth for people with low-incomes or people of color within the community?
How does this project further your work in these areas?
Committing to the long term: In this section, answer the questions to describe how this project is both outcomes-focused and feasible within the 18-month timeframe. The goal is for this partnership with healthcare to be sustainable and have long-term impact.
What is the lasting change your organization is seeking to address?
What would success of this project look like and how does that connect to the long-term vision?
If your vision is successful, how might you plan for mitigating risks, such as displacement?
Step 4: Additional Document Required
A letter of support from President, CEO, Executive Director, Board Chair or equivalent from your organization.
*A budget is not required for this application. Funding will be used to pay for your organization's staff time and/or consultant identified by your organization to do this work.
Step 5: When saving your proposal, please name your document "Organizational Name_Community Innovations" as a Word Document. Email all documents using the template provided to proposals@buildhealthyplaces.org by Friday, April 3, 2020. If you need any assistance, please reach out to Renae Badruzzaman, Program Manager at rbadruzzaman@buildhealthyplaces.org or (415) 590-3034 ext. 9.
Additional Information
Glossary of Terms
Low resourced areas, have experienced historic marginalization and disinvestment, resulting in economic challenges, financial insecurity, and lack of access to resources, affordable and quality healthcare, stable housing, good paying jobs, and opportunities for prosperity.
Health strategy, for this project we define as an explicit and intentional effort to improve one or more social determinants of health in collaboration with a healthcare partner.
Healthcare refers to the provision of medical services to maintain and restore health. Access to adequate health care services is a known social determinant of health.
Community Development Corporations (CDCs) are nonprofit, community-based organizations focused on revitalizing the areas in which they are located, typically low-income, underserved neighborhoods that have experienced significant disinvestment. CDCs develop and manage affordable housing, grocery stores in food deserts, community centers, workforce development programs, comprehensive childcare and educational facilities, small business support, and other social services to neighborhood residents (Community-Wealth.org).
Social determinants of health are the conditions in which people are born, grow, live, work, and age, including the health system (World Health Organization). Specific social determinants of health include economic and housing stability, employment status, educational attainment, access to health care, access to healthy foods, exposure to crime and violence, and environmental conditions.
Racial Equity is the condition that would be achieved if one's racial identity no longer predicted, in a statistical sense, how one fares. When we use the term, we are thinking about racial equity as one part of racial justice, and thus we also include work to address root causes of inequities, not just their manifestation. This includes elimination of policies, practices, attitudes and cultural messages that reinforce differential outcomes by race or fail to eliminate them (Center for Assessment and Policy Development).
Health Equity is the attainment of the highest level of health for all people." Others describe health equity as the "the absence of systematic disparities in health or in the major social determinants of health." Community development provides a pathway to achieving health equity by serving as a mechanism to address many of the root causes of poor health (Department of Health and Human Services).
Health inequities are differences in health status or in the distribution of health resources between different population groups, arising from the social conditions in which people are born, grow, live, work and age (World Health Organization).
Menu of Services to Advance Collaboration with Healthcare
Awardees will have access to Network services and consultant expertise to advance collaboration with healthcare. Technical support provided could include, but is not limited to:
Landscape/Market Analysis: Analysis tailored to identify potential healthcare partners, initiatives, priorities, pain points, and investment history. This will help clarify and prioritize partnership opportunities, identify locations for investment, translate language barriers to more effectively engage the healthcare sector, and focus investment strategies based on existing efforts and interested partners.
Case-making: Customized case-making to provide community development corporations with the messaging, language, and knowledge needed to engage with healthcare. Together, produce pitch decks and custom "leave behind" resources that speak to a specific potential healthcare partner's investment priorities, history, and political environment. This will help secure new healthcare funding for local projects.
Brokering Connections: Curated conversations to foster collaboration on a specific fund or project or in a specific location with the goal of mapping out an action plan for project development and investment.
Relationship Management: Relationship development and management for successful sustainable cross-sector engagement. Coordinate strategic introductions (through warm hand-offs, virtual meetings, or in-person conversations), plan and participate in meetings and calls as needed, review/revise materials and talking points to facilitate conversation, and serve as a moderator and translator to ensure ongoing successful communication.
Training: Training to build capacity for cross-sector collaboration. Train your team on effective health engagement strategies (drawing from the Healthcare Playbook for Community Developers).
Advisory Committee
Dora Barilla, Vice President, Community Health Investment, Providence St. Joseph Health
Katie Byerly, Program Officer, The Kresge Foundation
Pedro Cons, EVP, Integrated Health & Human Services, Chicanos Por La Causa, Inc.
Carol Naughton, President, Purpose Built Communities
Deborah Roseman, Principal Project Specialist, America's Essential Hospitals
Julia Ryan, Vice President, Health Initiatives, Local Initiatives Support Corporation
Michele Silver, Senior Associate, Policy Link
Paul Singh, Vice President, Community Initiatives, NeighborWorks America
Carla Taylor, Director, Community Wealth Partners
Alex Wiggins, Senior Community Development Advisor, Purpose Built Communities
Frank Woodruff, Executive Director, National Alliance of Community Economic Development Associations
Recommended Resources
Our goal is to move partnerships from receiving community benefit dollars for social need projects to receiving healthcare investment dollars to address the social determinants of health. See the Network's Partnerships for Health Equity and Opportunity: A Healthcare Playbook for Community Developers for more partnership examples.
Dr. Cheryl Ingram discusses what it means to be AWAKE, WOKE, & doing the WORK! Awake means you believe in Diversity, Equity, and Inclusion and that it matters, but you leave it to someone else. Being Woke means you are aware of social issues, having the conversation, seeking solutions, and starting to check your own privilege. Doing the Work means you are taking the action towards change (i.e., recruiting and hiring diverse populations, speaking up for the oppressed) on the spectrum. See Awake to Woke to Work video for a description.
There is a clear difference between individual social needs and the social determinants of health worth noting. The graphic below (see Figure 1) uses a metaphor of a river to describe this difference. The upstream factors – that bring downstream effects – include improving the underlying social and economic conditions in communities to foster improved health for all. Upstream interventions could include affordable housing with on-site support services, grocery stores in food deserts, community centers with workforce development programs, comprehensive childcare and educational facilities, small business support, and more. Although the healthcare sector has increasingly engaged in identifying and addressing social needs, which go beyond a patient's medical needs, they have had more challenges addressing the factors far enough upstream to reach the environmental and social conditions that impact whole communities. See Meeting Individual Social Needs Falls Short Of Addressing Social Determinants Of Health for more information.
Figure 1 created by: Castrucci & Auerbach in Meeting Individual Social Needs Falls Short Of Addressing Social Determinants Of Health