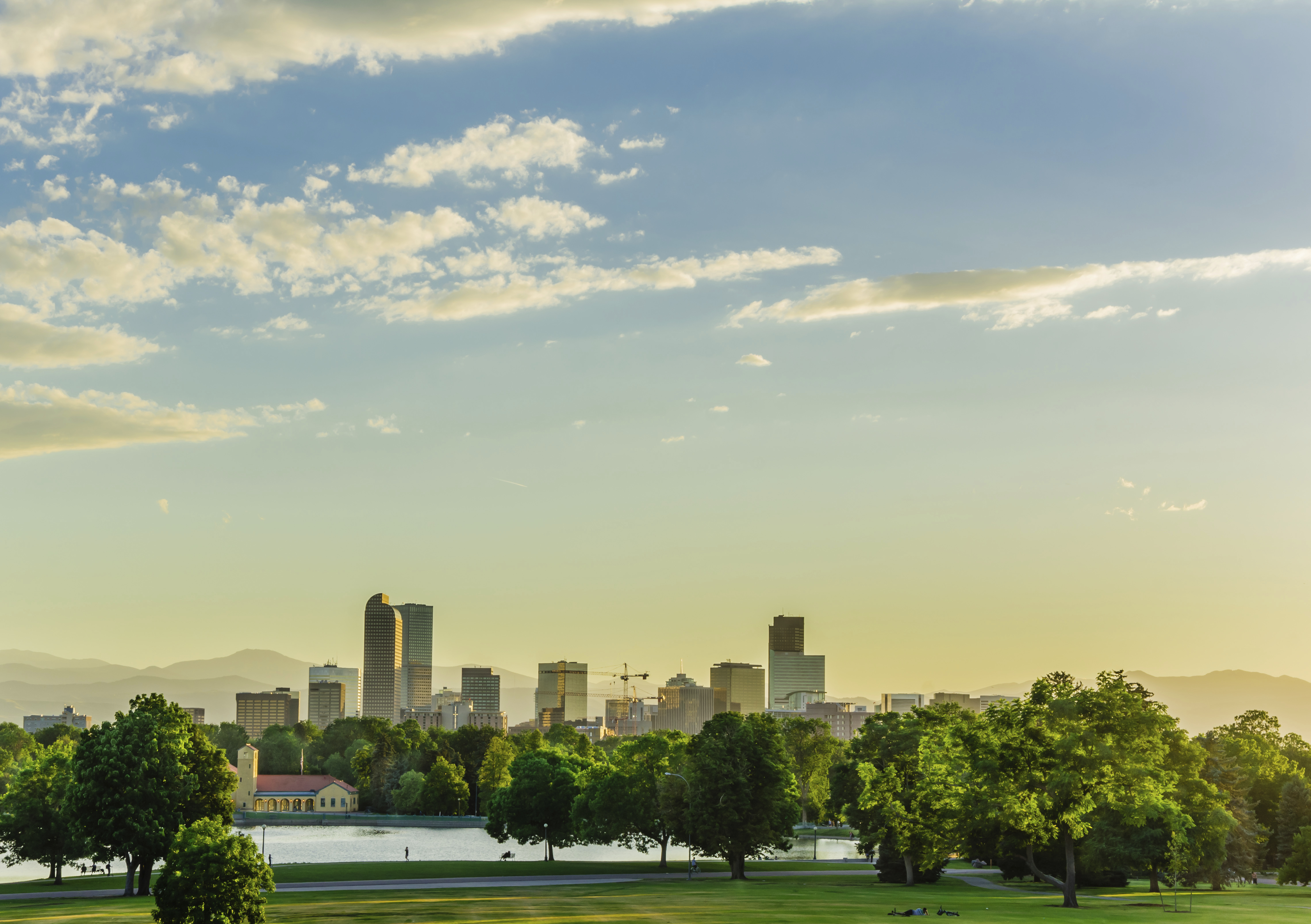 Dispatches: Jeni Miller on the Low Income Forum on Energy Conference
Our team is regularly on the road, hearing and learning about how community development and public health are joining forces. In this occasional series, we report on what we are discovering to help you stay on top of the cutting-edge policies, tools, and projects in the fields. Jeni Miller, Senior Research Associate at the Network, caught us up on her recent trip to Albany, New York for the Low Income Forum on Energy (LIFE) Conference. 
Read the full Dispatches series!
What meeting did you attend?
The Low Income Forum on Energy (LIFE) Conference in Albany, New York. LIFE works to improve access to safe, affordable, and reliable energy for low-income residents of New York. Founded 18 years ago and supported by the New York State Public Service Commission and the New York State Energy Research and Development Authority (NYSERDA), LIFE encourages dialogue across multiple sectors including affordable housing, construction, nonprofit, and government. Affordable energy, particularly in climates with very cold winters or hot summers, can drastically impact people's household budget and their health, and is not something all residents of New York have equal access to. 

What was your role at the conference?
I presented on cross-sector collaboration between the community development and health sectors. New York is looking to increase its energy efficiency and clean energy and make its electrical systems more resilient, in order to reduce greenhouse gas emissions and address climate change. This is a big task that can't be accomplished with state-funded programs alone. That's where cross-sector collaboration comes in – using cross-sector partnerships to bring energy efficiency to scale. As part of this effort, New York State is asking: How can we make affordable housing more energy efficient? How do we engage market-based investments? How can we incentivize and encourage the building industry to innovate materials and construction processes to make energy efficiency retrofits affordable? And, given how important energy access is to health and well-being, what role can the healthcare sector play, and how should the energy and housing sectors partner with health?
What were the most interesting questions you heard?
One attendee was particularly excited about my presentation and approached me afterward to discuss how he could apply it to the work that he is doing in his community. He has been reaching out to his Mayor, city manager, religious leaders, and others, about renovating the older housing in his community to create highly energy-efficient, affordable housing. My presentation gave him a lot of ideas on who to reach out to, as well as ideas about how to weave together financing from a range of sources to fund such a project. It is great to be able to share examples of successful cross-sector projects where people are bringing together multiple elements and multiple stakeholders, to have a more transformational impact on a neighborhood or community.
The attendees were very interested in hearing about some of the projects we've been featuring, including the Vita Health and Wellness District in Stamford, Connecticut and the ReFresh project in New Orleans, two of the stories in our case studies series, Community Close Ups. I talked about the different partners and sectors involved in each case. I got some good questions on how to engage partners and who to reach out to. People were also really interested in the financing for these projects, which can be complicated and involve bringing together as many as a dozen or more different funding streams. This concept of pooling funding streams was really eye opening for some folks.
Did you meet anyone new?
I met some really great folks all working collaboratively in different sectors. 
People with the Green and Healthy Homes Initiative are doing really good work weaving together technical expertise and strategic additional funding to coordinate weatherization, home repair, and general housing renovation for low-income families, and to make homes healthier and safer in the process of making them more energy efficient.
Folks at the New York Green Bank are working with the private sector to increase investment in the clean energy market. I think the Green Bank has the potential to work like the Healthy Food Financing Initiative – an integral funding stream for many cross-sector collaborative projects the incorporate healthy food access components. The Green Bank could help incentivize and make possible the energy efficiency and clean energy aspects of a community development project, while being a key strand of funding that helps "the deal" come together.
I also talked to people from PathStone, a community development corporation (CDC). They are working on coordinating housing repair services for low-income individuals with energy needs and are exploring developing an app to facilitate referrals and coordination. Types of services that might be included are energy retrofits, weatherization, roof repair, and replacing outdated appliances and heating and cooling systems. PathStone is partnering with a number of organizations and the local university. The group hopes eventually to engage the healthcare sector to use the app to refer low-income patients who have housing repair needs that are impacting their health. 

This is a really innovative example cross-sector collaboration between healthcare, community development, and technology. 
For some low-income families, the "energy burden" can be as high as 15% or more of their household income.
What were the key issues you found interesting at this meeting?
There was a great presentation on the "energy burden" for low-income families. The energy burden is the percentage of household income that is spent on energy. The national median is 3.5% but for some low-income families, it can be as high as 15% or more of their household income. This is a shocking disparity and can be due to many factors. Low-income families may live in housing with leaking roofs, little insulation, old wiring, outdated appliances, and inefficient (and sometimes unsafe) heaters or heating systems. The energy burden for families in regions of the U.S. with extreme weather force people to make decisions between buying groceries and other key necessities or turning on the heat. Having to live in a cold home through a cold winter can affect people's physical health, and has also been linked to mental health issues like anxiety and depression.  A high energy burden has a big impact on the health of low-income families but is something we can work to eliminate.
How did this meeting reflect the movement of cross-sector collaboration?
The conference really embraces the power of cross-sector collaboration. The whole purpose of the meeting was to bring people together from the many sectors that are working with low-income families who have energy needs, including finance, construction, public service agencies, elderly and aging advocates, public health, the utility sector and state government. One of the goals of the meeting is for people from all these sectors to have a shared understanding of the energy needs of low-income communities and how energy affects so many other things like economic well-being, health and resilience. Increasing collaboration and partnership between all these sectors can result in better, more holistic approaches that leverage the work of various actors for greater overall impact. There was a big emphasis on how to take this to scale, through approaches to financing, design, construction processes, and through innovation and collaboration. And that's really what Build Healthy Places Network and everyone we partner with are trying to achieve too — how to take these powerful, cross-sector approaches to scale, to improve the health and well-being of low income communities.
Read more on Jeni's experience at the LIFE conference here.