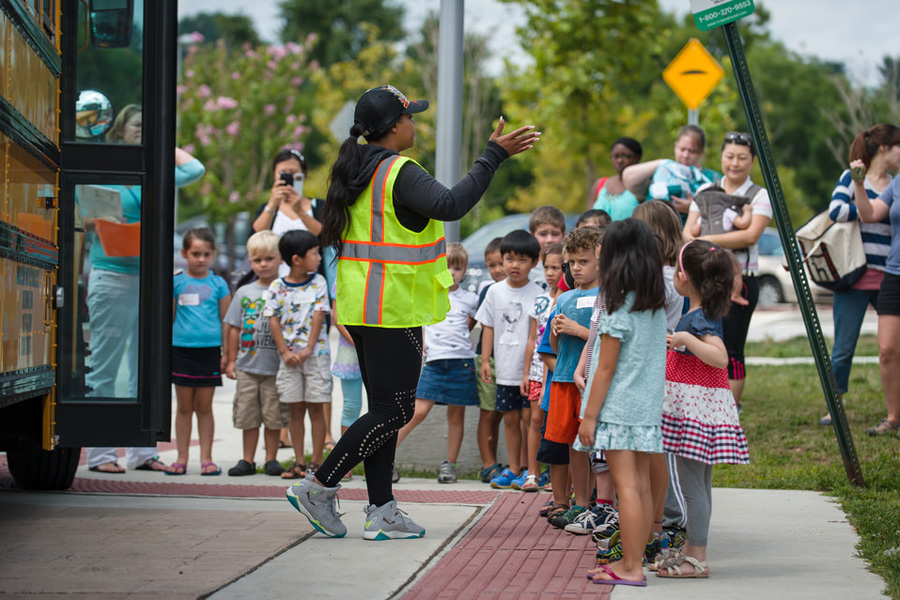 Dispatches: Senior Associate Daniel Lau on Why Metrics Matter for Community Health Action
Our team is regularly on the road, hearing and learning about how community development and public health are joining forces. In this occasional series, we report on what we are discovering to help you stay on top of the cutting-edge policies, tools, and projects in the field(s).
We caught up with our senior associate Daniel Lau after he attended an Institute of Medicine roundtable on metrics and public health action in Oakland on July 30.
How is public health as a field thinking about measuring change and impact?
Metrics are really important for measuring the impact of current programs and interventions. But at the roundtable, the discussion was about how to use metrics as indicators to figure out what to do next. There's a renewed sense of urgency around using metrics to work across sectors and better engage communities in creating better health outcomes and reducing health disparities.
What can community development learn from public health when it comes to using metrics?
Public health has more experience and a deep understanding of the kinds of things you can measure when you're talking about the health of a population or community. Community development can adopt some of those metrics and apply that to their own work to help inform investment priorities, for example. I think of it as a really nice partnership. One thing that came up was hospitals and community benefits departments. Under the Affordable Care Act, hospitals now must complete Community Health Needs Assessments every three years. At the meeting, Michael Bilton of Dignity Health presented the community health needs of Oakland at a ZIP code level. This information could help reveal a given neighborhood's specific health issues. And that, in turn, can help community development prioritize and say: "OK, we heard that food access and healthy eating is an issue. Now let's do something about it."
What role can metrics play in facilitating cross-sector collaboration?
Metrics and measurement have a ways to go in becoming more accessible. There's a lot of terminology. It's almost like a different language. Also, we need to continue to work toward a common set of metrics to consistently measure health across geographic areas. There is already great work happening with programs like the County Health Rankings and Roadmaps, but there is also increasing need and demand for local neighborhood health measures. Right now the differences in metrics inhibit the community development and public health sectors from working together because groups are engaged in metrics at different scales, with different goals, and a lack of clear action steps.
But on the opposite side of same coin, if we do get it right, the potential is so great and truly encouraging. This work can really pay off down the line. If we can agree on some standardized metrics and indicators for the well-being of neighborhoods, for example, then we can build that consensus and consistency and start to drive resources in a way that attacks those priorities. It is very apparent that the public health field knows they can't do it on their own and they need to work with other people. There was also a recognition that this work is really challenging. It's not like we're doing anything wrong. It's just that we can always do better.
For sure.
For a lot of the topics that were raised at the conference—the creation of a common set of metrics that we can use across all neighborhoods, for example—the first step is surveying what's already out there. That's what I heard at the meeting. The Network is about to launch MeasureUp, a portal for existing tools and resources on measurement. We heard people are looking for a place to start a productive conversation about developing standardization when it comes to metrics. MeasureUp won't do that on its own, but it's a starting point.
What was the most interesting idea you heard at the roundtable? 
The concept of leading with engagement rather than leading with data. There was a really interesting presentation by Dr. Rajiv Bhatia, executive director of The Civic Engine. He's worked with the San Francisco Department of Public Health in the city's Bayview-Hunters Point neighborhood. He found that the key to progress is to take a purpose-first approach and engage the community stakeholders in what they feel the issues are. This made a big difference in the types of data he was able to collect and how his work with received. Too often projects collect data and then go to the community or an agency with the findings.
You mentioned there was some talk on metrics and equity.
There was a comment and ensuing discussion about the disconnect between representation of the communities being targeted and served through public health interventions and data collection. The speaker asked, "How many people in the room can identify as being from one of these target communities? How would they answer the questions we're asking today?" It's important when we're talking about health equity. The roundtable made a commitment to push themselves in assessing and improving this in future meetings.
Was there a buzzword you heard a lot at the conference?
Action. Data for action, translating data into action, actionable data. Megan Joseph, the director of community organizing at United Way of Santa Cruz County, presented on a violence prevention project. Researchers had collected data and found a higher prevalence of violence in certain school districts and neighborhoods. But they didn't stop there, and instead dug deeper through interviews and focus groups and found out the reason this was happening was because students walking to school were in danger of gang recruitment and violence. So now they're taking action by recruiting street outreach workers, getting neighbors and local businesses involved, and looking into alternative modes of transportation.
Videos of the roundtable and complete presentations are available at the Institute of Medicine.
Homepage photo/Howard County Library System