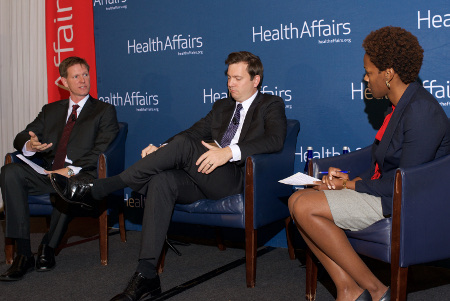 Health Affairs and the Movement to Collaborate for Community Health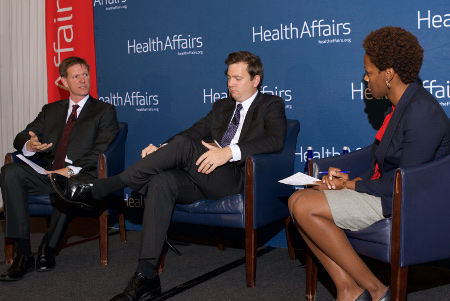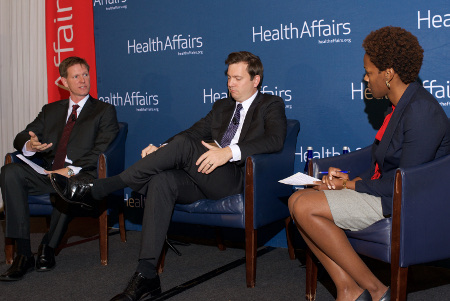 At the Network, we're encouraged each day by the growing number of individuals, and organizations they represent, that recognize the links between community development and health.
That's why we were so excited to learn that Health Affairs was devoting its latest edition to the alignment of these interrelated fields—and even more thrilled to contribute to two articles in the issue. As Alan Weil, Health Affairs editor-in-chief, wrote in his introductory note:
Addressing social determinants of health and disparities that arise from them requires deploying the entirety of community assets. The health care system cannot—nor should it be expected to—tackle these problems alone.
On November 5, the Network joined Health Affairs and several of our fellow contributors for a forum in Washington, DC, where we discussed new possibilities and existing bright spots at the intersection of health and community development. We were pleased to have had a hand in two articles on how measurement can help practitioners in both sectors achieve their shared goals:
More than anything, we were delighted to see a diverse and energized audience fill the room—its members ranging from pediatric medical residents to community development finance leaders—and to hear from other researchers and practitioners on their findings or successes at the intersection of community development and health. Whether it was improving children's health outcomes through neighborhood interventions or using pay-for-success mechanisms to fund health efforts outside the doctor's office, each presentation reaffirmed that the momentum behind cross-sector collaboration is ever rising.
"It's a perfect time to bring together health and community development to see how they can work together," said Alan Weil in his opening remarks at the forum. We couldn't agree more!
Browse our Storify roundup of the top tweets from the event: