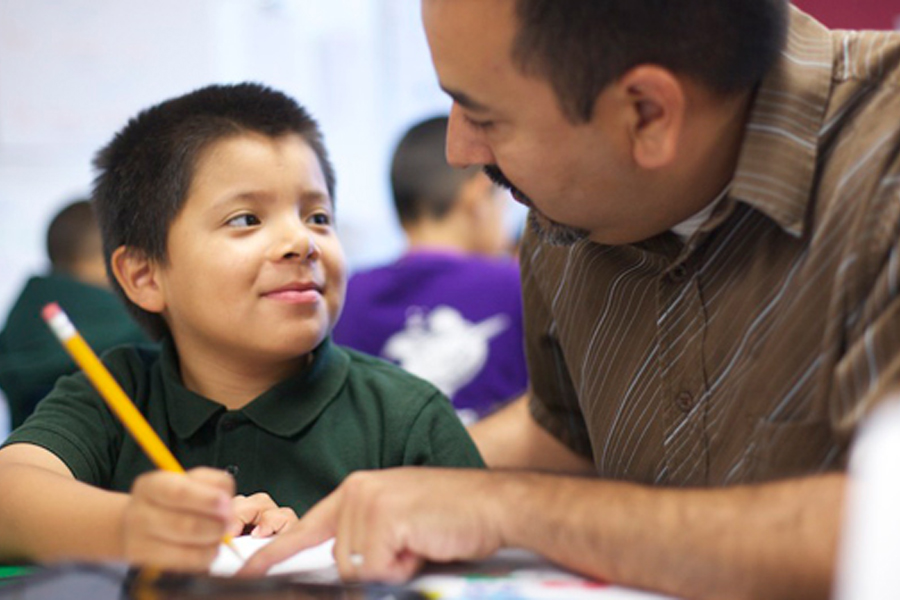 How *To* Connect Health and Community Development
This article originally appeared on the Shelterforce Rooflines blog on September 1, 2015.
A recent Rooflines post explored how *not* to connect community development and health, urging practitioners to not fall into the trap of "moralizing public health campaigns," and instead focus on comprehensive solutions to systemic poverty. In a Shelterforce article from 2012, field leaders called upon the community development and health sectors to work together to address the upstream factors that affect health. Today, it is safe to say that a movement is building, and we'd like to suggest some ways that community development can, and have been, linked to health . . .
For example, hospitals are working with housing authorities on residences with on-site medical clinics. Community development financial institutions (CDFIs) are investing in grocery stores, health centers, charter schools and social services to support economic mobility and family wellness. Finally, the Affordable Care Act has become a critical policy lever to provide incentives for hospitals and healthcare organizations to move beyond only treatment and instead, towards improving neighborhood conditions to promote better health.
It will take more than just health insurance and access to medical care to improve the health of Americans. Luckily, the ACA is providing incentives for hospitals to create partnerships in the communities they serve to emphasize prevention, improve neighborhood conditions, and keep people as healthy as possible throughout their lives. In the years to come, we will likely look back at this moment as a true turning point in our health care system, a reframing that considers not just health factors that cause sickness but also the community factors that influence health.
Importantly, many of these efforts are not the piecemeal projects focused on changing individual behaviors as we've been cautioned against. They are comprehensive efforts to address poverty at its roots—be it housing instability, crime, unemployment, inadequate schools, or food insecurity.  As our colleague, Amy Gillman, National Program Director of LISC notes, her organization and the sector as a whole are "trying to move away from one-off transactions that might put a grocery store on one end of town and a health clinic or a housing development in another and [are] instead thinking about how all the pieces fit together in a more integrated way to support a community's overall well-being."
But, the question remains, how can we do more of this?
Coordinate—not just collaborate—across sectors
The solution is not to just gather community development and health practitioners in the same room, but to actively find opportunities to coordinate with each other's efforts. For example, citywide planning efforts might result in physical improvements in a low-income community completely independent from the efforts of local community developers in that same neighborhood.
Rather than being seen as a waste of resources, this is an opportunity for coordination. The key is for all parties—city planning agencies, public health departments, healthcare providers, community development organizations, and others—to learn what efforts are underway and to share planned community investments. This outreach creates an opportunity to develop a comprehensive vision for community revitalization while supporting and enhancing the impact of individual projects.
Understand the health value of community development
Community development is a $200 billion industry with more than 4,600 CDCs, over 800 government-certified CDFIs, and countless community-based organizations nationwide—often working tirelessly behind the scenes to improve low-income communities. That said, incorporating health into community development does not need to entail fundamentally changing the day-to-day work of practitioners. It begins with understanding the health value of one's existing work and exploring opportunities to amplify those impacts. In other words, it's about more than building health clinics. It's about realizing that health and well-being are largely dependent on the social and economic factors of neighborhoods. It's ultimately about community developers leveraging their existing role in addressing important social determinants of health.   
Look to existing models of holistic community development success
Many community development practitioners have already cracked the code when it comes to integrating health into their work. The Vita Health and Wellness District based in Stamford, CT is a comprehensive neighborhood initiative that explicitly combats chronic illness among low-income populations through healthy housing, urban farming, and supportive services. The project was the result of collaboration between Stamford Hospital and the local housing authority, Charter Oak Communities, who worked together to revitalize an entire neighborhood as part of a hospital expansion project.
Purpose Built Communities is a multi-city network that supports local leaders in combining mixed-income housing, cradle-to-college education, and community wellness programs for comprehensive community revitalization. The organization's model of community development grew out of the dramatic transformation of East Lake Meadows. The community went from being one of Atlanta's most troubled neighborhoods into a vibrant, walkable community with quality mixed-income housing, a high performing charter school, a YMCA, and a variety of health, and wellness services for adults and youth. And the impacts on local residents have been remarkable. Violent crime reduced by 90 percent, the employment rate among residents rose from 13 to 70 percent, and the graduation rates for neighborhood students increased from 30 to 78 percent.
For over 25 years, Houston-based Neighborhood Centers, Inc. has revitalized immigrant communities throughout Texas through an "asset-building" approach. At their Baker-Ripley site, it began with a sustained resident engagement process and the construction of a community center, which serves a service hub with everything from tax preparation, affordable banking services, fitness classes to English classes. Residents receive support but with the goal of self-sufficiency, economic resiliency, and overall well-being. All of these things are linked to better health.
How can we learn from these successes? The Build Healthy Places Network was created to bridge the community development and health sectors by connecting leaders, curating resources and examples of what works, and building the knowledge base for collaboration. Don't get us wrong. Collaboration is not easy. It takes serious work to meaningfully coordinate cross-sector initiatives. But the trailblazers of this movement have proven that we've entered a new era of community development, where holistic efforts to incorporate health are becoming the norm and not the exception.
Homepage Photo/Purpose Built Communities via Investing in What Works For America