Join us for our Network Commons: Why Investing in Communities Matters More than Ever in the Time of Coronavirus at 12 pm PT / 3pm ET on 5/6

Join us for our Network Commons: Why Investing in Communities Matters More than Ever in the Time of Coronavirus
We are now witnessing not just a health crisis but a community crisis. What is the role for community development investment and cross-sector partnership with healthcare in strengthening resilience and increasing equity in our post-pandemic world?
Join us May 6th for a conversation with three inspirational leaders representing community development, finance, and healthcare sectors that are reacting to the COVID-19 crisis. How are these sectors working together to drive meaningful investments toward our hardest hit communities? And what role do they have in helping create a new – and better – normal as we look to the future?
Speakers
The interconnection of how systems impact our health have never been more evident than in this time of the COVID-19 pandemic. Housing, employment, education, and the availability of food have all emerged as key factors that have influenced the health of the public with forces of racism and inequality leaving some communities disproportionately impacted by the virus. Our interactive conversation between the speakers with audience questions and answers will explore the critical role community development work plays in supporting resilience and healthy communities now more than ever.
Moderator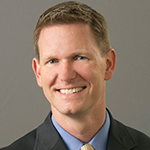 Douglas Jutte
Executive Director
Build Healthy Places Network
After registering, login information will be sent via email.
The conversations will also be archived on our YouTube Channel if you are not able to catch it live.
Join the conversation before, during, or after the event on Twitter by using the hashtag #NetworkCommons.
---
Launched in 2015, Network Commons is a live online discussion series on cross-sector strategies to improve neighborhood health and well-being.