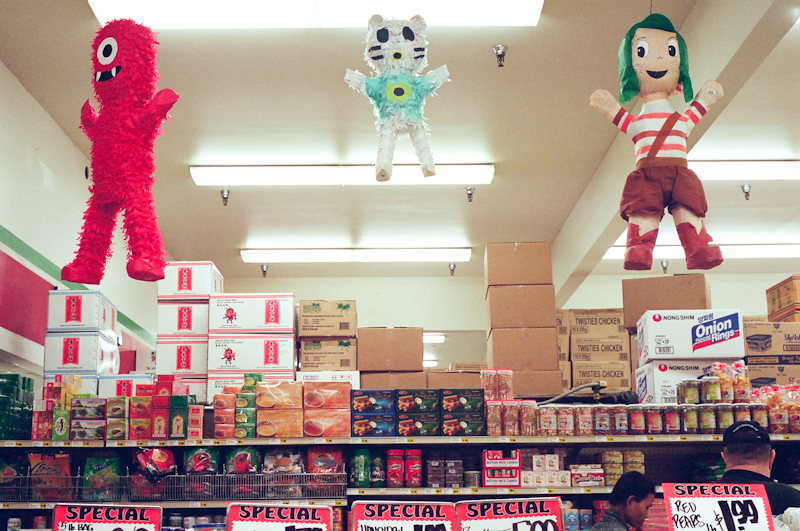 At the Nexus of Health and Place in the Country's Most Diverse Neighborhood
Large-scale investments in the Mountain View neighborhood of Anchorage, Alaska focus on health and well-being.
Fifteen years ago, community practitioners say, the Mountain View neighborhood of Anchorage, Alaska, was a place one might prefer to leave. Crime was high and the schools were struggling. Liquor stores and pawnshops dotted the commercial corridor, and the community did not have a financial institution or access to health care. Most residents lived in substandard multifamily buildings that had been developed in a flurry during the oil boom to accommodate Trans-Alaska Pipeline workers.
But residents and community development leaders knew Mountain View was a place with potential. The neighborhood of around 9,000 has been cited as the most diverse Census tract in the country—a cultural hub inhabited by a large Native population, as well as immigrants and refugees from Southeast Asia, Polynesia, East Africa, and Eastern Europe. Plus, there were the breathtaking vistas that gave the neighborhood its name.
At the beginning of the new millennium, leaders came together with the shared goal of building on Mountain View's assets and investing in improvements. Thus began the Mountain View Redevelopment Initiative, a broad effort to boost community health and economic stability. Sixteen years and tens of millions of dollars in investments later, the neighborhood has become a desirable place for families and businesses to grow roots.
The project was launched in 2003 when the Cook Inlet Housing Authority, a Native entity operated by the state, began an ambitious overhaul of the residential offerings. The Rasmuson Foundation made a $5 million investment, creating the Anchorage Community Land Trust (ACLT) to oversee community and economic development efforts. There was fresh support from local officials, as the Anchorage mayor at the time, Mark Begich, was a former member of the Mountain View Community Council.
The Cook Inlet Housing Authority (CIHA) began by pouring funds into the replacement of the ramshackle multifamily units that dominated the neighborhood.
"They started buying the worst properties in Mountain View, tearing them down, and building new houses in scattered sites all over the neighborhood," said Rasmuson Foundation CEO Diane Kaplan.
CIHA CEO Carol Gore approached builders of nearby million-dollar houses and asked them to design small affordable homes that were just as nice. The result so far is 348 new units, including more than 100 energy-efficient single-family homes for rental and ownership that Kaplan calls "stunningly beautiful."
"Families who had a long-term stake in the neighborhood started moving in," she said.
With the housing authority in charge of residential improvements, ACLT tackled nearly everything else. Buying, renovating, and selling or renting out properties, the land trust has drawn several nonprofits, restaurants, and art studios, among other businesses, to the commercial corridor. ACLT cleaned up an environmentally contaminated warehouse, which now houses Credit Union 1, Mountain View's first financial institution in 20 years. Around 3,000 customers have opened accounts.
But real estate ventures are a fraction of the land trust's efforts in the neighborhood.
"Our community development work is more than just the other half of what we do," said ACLT executive director Kirk Rose, who makes an effort to regularly check the pulse of the community he serves, reassessing its desires and needs. Over the years, doing so has meant partnering with the municipality to add a new bus route, running community gardens, and organizing a farmer's market slated to open this summer.
Lately the organization and its partners have a new focus: health. As Kaplan sees it, the history of neglect and disinvestment in Mountain View has deeply affected the community's well-being. Many residents are part of populations that have experienced serious marginalization.
"A place-based focus on health has been an important new lens for Anchorage."
"The stress of feeling like an outsider can lead to lower self-esteem, which can lead to behavioral issues that lead to physical issues," Kaplan said. Community development efforts that celebrate the residents' diversity—food in grocery stores, multilingual books in libraries, school projects that highlight students' cultures—have fostered a better sense of belonging and well-being, she said.
State data revealing that Mountain View's Medicaid patients make up a disproportionate number of emergency room visits also led Rose to turn his attention to health and well-being. He approached hospitals and encouraged them open a health center in the neighborhood, which would provide appropriate preventive care and reduce costly, unnecessary ER trips. Alaska Regional Hospital agreed, and will soon begin construction on a Mountain View primary care clinic.
"A place-based focus on health has been an important new lens for Anchorage," Rose said.
That's why ACLT has also begun conducting a Health Impact Assessment for Mountain View. Even ZIP code-level data on residents' health doesn't provide an accurate picture, Rose said, because Mountain View shares a ZIP code with more affluent neighborhoods. Instead, he and his partners are collecting visit data from the region's hospitals and health centers, and aggregating it by the patients' street names, in order to provide a "hyper-local" street-level snapshot of health issues and outcomes. The results will help determine what the next era of investment in Mountain View looks like.
"A decade into this project, we're saying: OK, we have a revitalized housing stock, we've got businesses coming in, so what can we do to make even better outcomes for the neighborhood?" Rose said. "This nexus of community development and health is critical right now."
Top photo of the multi-cultural Red Apple Market/Laura Avellaneda-Cruz