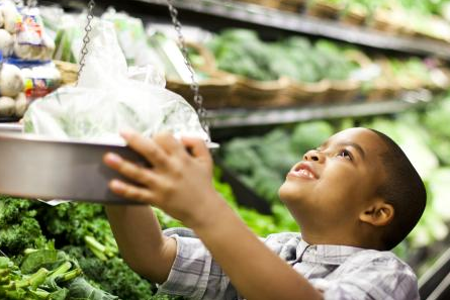 Social Determinants of Health in the News: 1/22-1/28/15
The New York Times (1/28/15) Reducing Our Obscene Level Of Child Poverty
"America's poor children did not ask to be born; did not choose their parents, country, state, neighborhood, race, color, or faith.  Many of the corrosive cruelties of childhood poverty: worse health and educational outcomes, impaired cognitive development and the effects of "toxic stress" on brain functions.
The New Republic (1/27/15) Racism Hurts Your Health—And Your Children's, Too
In recent years, there has been a growing amount of research highlighting the effects of racial discrimination on not only mental health, but also physical health. Discrimination may influence physical health through changes in stress physiology functioning.
TIME (1/27/15) Being Neglected Harms Brain Development In Kids
Childhood neglect leads to harmful changes in the brain, a new study says. In new research published in the journal JAMA Pediatrics, researchers looked at brain differences between Romanian children who were either abandoned and institutionalized, sent to institutions and then to foster families, or were raised in biological families.
Urban Institute Metro Trends Blog (1/27/15) Why Focusing On Absenteeism In Prekindergarten Is So Important
In recent years, some school districts around the country have started moving away from focusing on truancy (unexcused absences) toward reducing absenteeism (excused and unexcused absences), including in the early grades. This focus makes sense, as children can't learn if they aren't at school, regardless of the reason.
National Journal (1/27/15) The Two-Generation Approach To Fighting Child Poverty
Programs such as Head Start and public preschools act "like preventive medicine," says Brenda Van Gorder, director of Pre-School Services for the Granite School District in Salt Lake City. The goal is to help prepare these students for kindergarten and to expose them to reading early on, so that "they're not lagging behind from the start," she adds.
The Washington Post (1/26/15) How Median Income Varies By Subway Line In Washington, D.C.
For those who live in big urban areas, subway systems offer a familiar and powerful frame of reference for understanding variations across a city. That's why cartographers and data scientists have started using the subway systems of New York, London and other major cities as an innovative way to map and visualize urban data.
Nonprofit Quarterly (1/26/15) Wall Street Finds Social Impact Bonds To Be Attractive Investment Options
Fawn Johnson has a new article in the National Journal on the involvement of Goldman Sachs in various Social Impact Bond or Pay for Success projects. According to Johnson, Goldman officials "are proud, very proud, that their firm made the first investment ever in a public-private 'pay for success' program"—a $10 million loan for starting up a cognitive behavioral therapy program for juveniles at New York City's Riker's Island.
The Denver Post (1/25/15) Denver Homeless Initiative Would Be Latest To Tap Social Impact Bonds
Government officials, nonprofit leaders and for-profit investors are striking deals that take on thorny challenges, such as helping ex-offenders avoid new crimes and expanding preschool access for at-risk children. Coming soon in Denver, officials want to use a deal potentially worth $8 million to $15 million to move up to 300 of the most chronically homeless into housing that's coupled with mental health and substance abuse treatment.
The Washington Post (1/23/15) The Surprising Cost Of Growing Up Poor In The Shadow Of Wealth
Poverty hurts a child's chances of getting ahead, of thriving in school, of growing up healthy. It touches the brain and influences the air children breathe. It fundamentally affects where they live and the kind of world they're exposed to. "We know a lot about how kids experience poverty," says Candice Odgers, the associate director of the Center for Child and Family Policy at Duke University.
Stanford Social Innovation Review Blog (1/22/15) Bold But Flexible: How To Effectively Share Your Vision
By: Risa Lavizzo-Mourey & Fred Mann
Over the past 40 years, the Robert Wood Johnson Foundation (RWJF) has worked to change American attitudes toward seemingly intractable issues, such as the use of tobacco, end-of-life care, and childhood obesity. Last year, we embarked on our biggest, boldest agenda yet: building a comprehensive culture of health for all.
Webinars, Events & Conferences
January 29, 2015: New Partners For Smart Growth Conference (Baltimore, MD)
The conference includes a dynamic mix of plenaries, breakouts, implementation workshops, focused training sessions, peer-to-peer learning opportunities, and coordinated networking activities. It will also feature tours of local model projects in and around the greater Baltimore region. 
February 3-5, 2015: National Rural Health Association Policy Institute (Washington, DC)
Join NRHA for one of the largest rural advocacy event in the country. Learn firsthand about the development and implementation of health care policy at the federal level and meet with your members.
February 9-11, 2015: Academy Health: National Health Policy Conference (Washington, DC)
AcademyHealth's National Health Policy Conference (NHPC) provides an in-depth perspective on the nation's health policy agenda. Now in its 15th year, the meeting is designed to provide clarity on the most critical health care issues and immediate policy priorities, with expert analysis from health policy insiders.
February 11, 2015: Academy Health: National Child Health Policy Conference (Washington, DC)
The National Child Health Policy Conference (CHPC) is designed to bring together a diverse group of stakeholders to review and discuss policy priorities at the forefront of child health.
February 25, 2015: Building a Healthier Future Summit (Washington, DC)
The Building a Healthier Future Summit is a gathering of health experts, policy makers and business and industry leaders committed to ending childhood obesity.