The Build Healthy Places Network: An Update and a Welcome
I took my first job as a pediatrician in a community clinic in East Palo Alto, California. Although very close to affluent Silicon Valley, East Palo Alto is one of the poorest communities in the Bay Area, home primarily to new or first-generation immigrants from Mexico. To my surprise, and despite 25 years of education and medical training from some of the country's top schools, I quickly discovered that I hadn't been taught what was really required to ensure my young patients' healthy growth and development.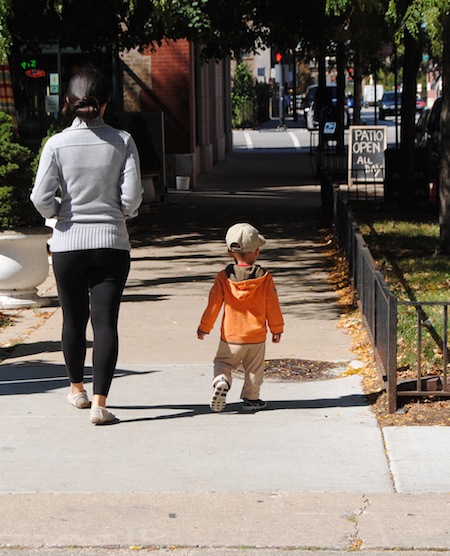 Don't get me wrong, I provided excellent medical care. I ensured that the kids had up-to-date vaccinations. I checked their hearing and eyesight. When needed, I prescribed them antibiotics for ear infections and sore throats, and I screened their blood for lead poisoning and anemia. But the root causes of many of their illnesses and important risks to their future health were not medical.
My patients didn't have enough money to buy healthy food. And even if they did, there wasn't a supermarket in the whole city. The meals they routinely ate at McDonald's next door were the cheapest and most convenient for parents who often juggled more than one job.
At home, local gangs made it too dangerous to play outside, and some of my patients had recurrent pneumonia from sleeping in rooms with broken windows or persistent asthma exacerbated by old carpeting that landlords resisted replacing. As a result, they missed school and their parents missed days of paid work.
The children also regularly missed the appointments I made for them with specialists because the family car broke down or the buses didn't run on time to Stanford Hospital, less than 5 miles away.
The real causes of poor health, I quickly learned, are the conditions in which you are born, grow, work, and age—the places of our lives. Living in poverty was very literally making my patients sick.
This understanding and the work of many of my colleagues led us last fall to the launch of the Build Healthy Places Network (BHPN), funded by the Robert Wood Johnson Foundation (RWJF). Our mission is to spur and support collaboration across the health and community development sectors. Community development, for those of you who may not be familiar, is the work of building stronger communities through improvements to physical infrastructure, as well as investments in residents and financial, social, and political capital. With support from a range of visionaries, we aim to work together to improve low-income communities and the lives of people living in them.
For decades, community development and public health have worked to improve the lives of people living in low-income neighborhoods. Often, however, these two sectors have worked separately, even when serving the same places and people. By collaborating, we believe the potential for impact is even greater.
The Build Healthy Places Network grew from the Federal Reserve's Healthy Communities Initiative and the 2014 recommendations of the RWJF Commission to Build a Healthier America. The commission's report specifically called for action to "support and speed the integration of finance, health, and community development to revitalize neighborhoods and improve health."
Our aim, therefore, is to take a step toward that integration and provide a platform where partners in both sectors can connect and share their successes and challenges and spur innovation and research—not in their separate fields, though that certainly is important, but together in a true partnership. Through this collaboration, we hope to drive additional investment, inform policy and practice, and ultimately make communities healthier.
Since launching last fall, we've been busy. We opened our new offices on Market Street in downtown San Francisco and hired a managing director, Colby Dailey. Colby comes to us from Pacific Community Ventures, where she worked on impact investing policy projects, and before that at Capital Impact Partners where she focused on community development; she serves on the board of a California CDFI, the Northern California Community Loan Fund.
We welcomed two senior staff members: Renee Roy Elias, a community planner, and Daniel Lau, who has a deep background in public health. Renee comes to us from Oakland-based City Food Strategies, where she worked with community-based organizations and public health agencies on projects with a health component such as urban grocery stores or community gardens. Daniel comes to us from the Mission Asset Fund, where he focused on the financial health of low-income families. We're also joined by the Public Health Institute's Jeni Miller, whom many of you may already know from her incredible work on environmental issues and promoting healthy communities through statewide initiatives here in California.
Together and with your help, we've got some very big plans to bolster this movement at the intersection of community development and health.
Whether you are:
An affordable housing developer
A pediatrician or family doctor
Building a health clinic or grocery store
A partner in planning a transit-oriented development project
A public health professional
An investor
A hospital administrator
A business or civic leader
…or working to improve low-income neighborhoods and the lives of people living in them in one of many other ways…
…Stay tuned, and check back often. And please, share ideas with us, and join us on Twitter @BHPNetwork.
We know the challenges are great, but the rewards are even greater. Working together we can help families living in places where hope is often unknown by providing opportunities to build better lives now and for future generations.
Stay connected by signing up for our newsletter. And encourage others to join the conversation, too.
Douglas Jutte, MD, MPH is Executive Director of the Build Healthy Places Network.