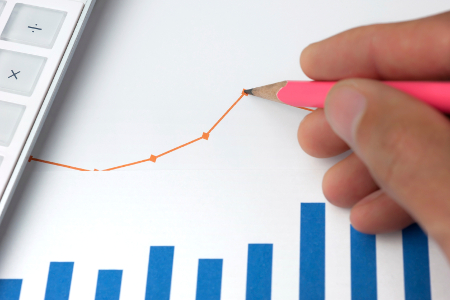 The Evidence Is In: 5 Ways Community Development and Health Are Linked
We know that work done to address conditions in our homes, schools or workplaces – conditions like asthma triggers or a lacking transportation system – can often have positive effects on our health outcomes. While the community development sector inherently addresses social determinants of health through its work, it does not always recognize or measure its health-related impact.
In sharing the examples that follow, the Network seeks to promote the health-related value of community development and encourage further efforts to measure this value.
With the help of a trained home visitor, families can more effectively spot and eliminate multiple asthma triggers in children in the home, leading to fewer ER visits, fewer missed school days, and more symptom-free days. And the intervention saves more money than it costs.
Read more: Effectiveness Of Home-Based, Multi-Trigger, Multicomponent Interventions with an Environmental Focus for Reducing Asthma Morbidity: A Community Guide Systematic Review (American Journal of Preventive Medicine)
Coordinated care provided by well-trained case managers with small caseloads was more effective in reducing hospital stays and ER visits than standard discharge planning services.  The expected benefits over the next year are 49 fewer hospitalizations for every 100 homeless adults, 270 fewer hospital days, and 116 fewer emergency department visits.
Read more: Effect of a Housing and Case Management Program on Emergency Department Visits and Hospitalizations Among Chronically Ill Homeless Adults (Journal of the American Medical Association)
12 to 18 months after light rail started, riders in Charlotte, NC, had reduced Body Mass Index (BMI) equivalent to 6.45 pounds vs. non-riders—largely from increased walking. They were also 81% less likely to become obese over time.
Read more: The Effect of Light Rail Transit on Body Mass Index and Physical Activity (American Journal of Preventive Medicine)
CDC researchers find that parental incarceration is associated with numerous long-term health problems in young adulthood, including depression, posttraumatic stress disorder, anxiety, cholesterol, asthma, migraines, HIV/AIDS, and fair/poor health.
Read more: The Impact of Parental Incarceration on the Physical and Mental Health of Young Adults. (Pediatrics)
The foreclosure crisis contributed significantly to the nation's 13% jump in suicides between 2005 and 2010, independent of other economic factors. The risks were highest for those in middle age (age 46-64), where a 5 percentage point increase in foreclosures was associated with a 25% increase in suicides. Feelings of shame and regret coupled with declining neighborhood resources likely drive the connection.
Read more: The Home Foreclosure Crisis and Rising Suicide Rates, 2005 to 2010 (American Journal of Public Health)