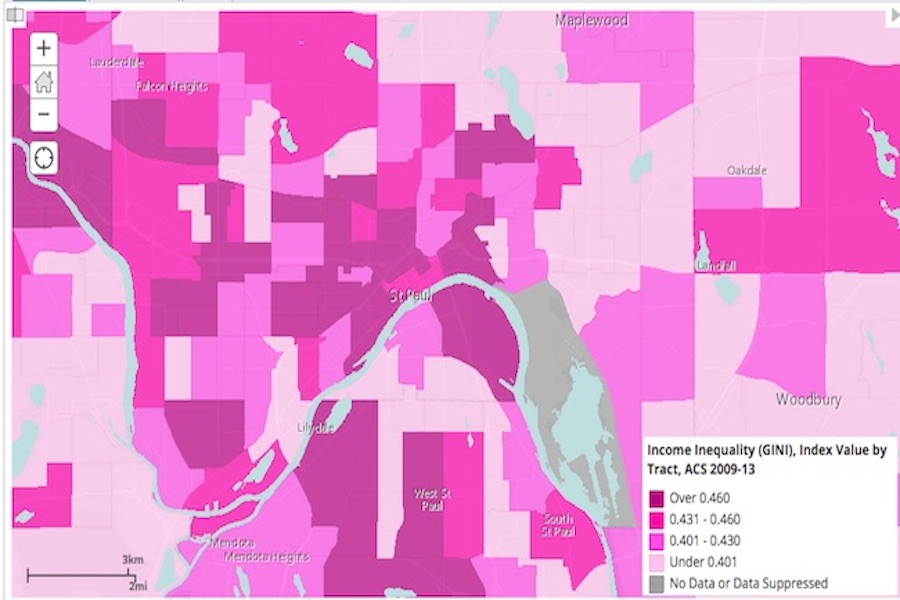 The Network's Picks: Mapping Community Health
This blog series features our favorite maps, infographics, and videos that highlight the relationship between neighborhoods and health. Tell us what you think and share your own favorites @BHPNetwork.
We know that there are health and economic disparities across communities especially when it comes to access to affordable housing, healthy food, and even neighborhood parks.
Community Commons is an interactive mapping tool created to inspire change and improve communities. Thousands of databases are combined in categories such as income/economy, education, food, environment, and health. Through the use of maps, reports, and stories, Community Commons helps users implement action plans for local communities.
Why We Like It: The easy-to-navigate, open source interface allows users to map both publicly available and user-shared data with no special training and at no cost. Hospitals and healthcare systems can also use the Indicator Reports to develop Community Health Needs Assessments to meet their Affordable Care Act requirements. Finally, the Vulnerable Populations Footprint tool maps poverty rate and educational attainment as measures of health disparities and community vulnerability.
Where You Can Find it: Learn more and explore the tool at communitycommons.org. Read more about how the tool can be used to support cross-sector collaboration through our own MeasureUp.
What Maps Click for You? What maps have helped you show the relationship between neighborhoods and health? Share your own @BHPNetwork #mapsthatclick.
See more of our favorite maps:
The Power of Maps, July 16, 2015
The Power of Maps, Continued, July 30, 2015
#MapsThatClick, August 10, 2015
Mapping Child Opportunity, August 27, 2015
Mapping Residential Displacement and Gentrification, September 29, 2015
Mapping Social Determinants of Health, Nov 5, 2015