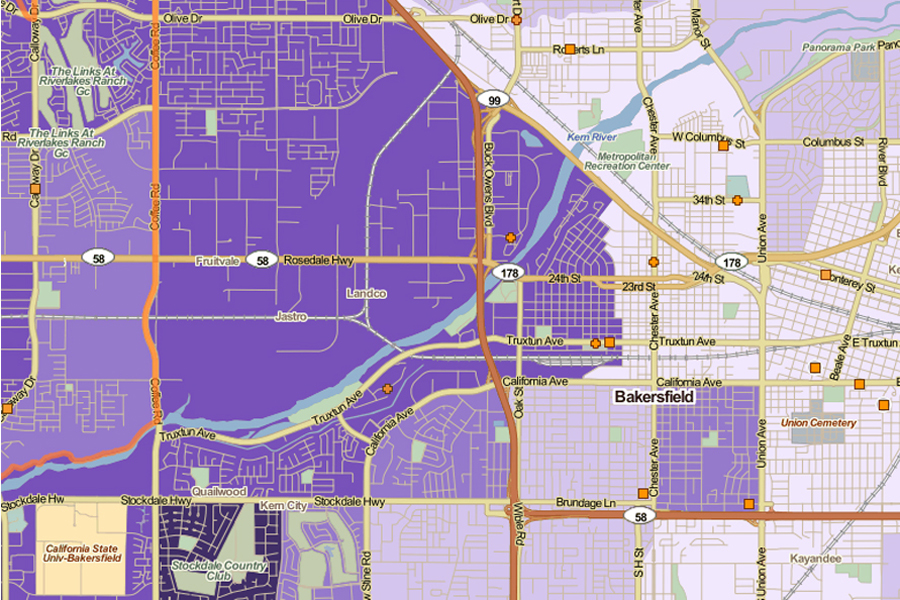 The Network's Picks: Mapping Social Determinants of Health
This blog series features our favorite maps, infographics, and videos that highlight the relationship between neighborhoods and health. Tell us what you think and share your own favorites @BHPNetwork.
We know that ZIP code matters for health in part because of social determinants of health such as access to affordable housing and healthy food.
PolicyMap is an interactive data and mapping tool that can be used to analyze these and other social determinants at state, county, city, ZIP code, and census tract levels. PolicyMap data include demographics, home sale statistics, health data, mortgage trends, school performance scores, unemployment, and more. A project of The Reinvestment Fund (TRF), the tool is intended to inform community investments and other decisions made by government, commercial, non-profit and academic actors.
Why We Like It: Ready to use data all in one place. PolicyMap has over 37,000 up-to-date data points from major public sources that anyone can use to create maps and tables. You can also upload your own data for comparison and analysis, though note that additional functionality is subscription-based.
Where You Can Find it: Explore the tool at www.policymap.com on your own, or read the PolicyMap blog to learn about its neighborhood-level health indicators. You can also find it through our own MeasureUp.
What Maps Click for You? What maps have helped you show the relationship between neighborhoods and health? Share your own @BHPNetwork #mapsthatclick.
This map of Median Home Value and Healthcare Access was created by the author, of his hometown Bakersfield, Ca
See more of our favorite maps:
The Power of Maps, July 16, 2015
The Power of Maps, Continued, July 30, 2015
#MapsThatClick, August 10, 2015
Mapping Child Opportunity, August 27, 2015
Mapping Residential Displacement and Gentrification, September 29, 2015