Speakers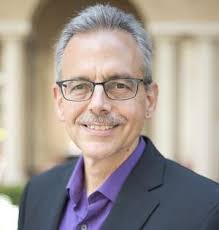 Keynote Speaker:
Dr. Manuel Pastor, Professor, Sociology and American Studies & Ethnicity; Director, Program for Environmental and Regional Equity (PERE); co-Director, Center for the Study of Immigrant Integration (CSII), University of Southern California
Dr. Pastor's most recent books include Equity, Growth, and Community: What the Nation Can Learn from America's Metro Areas; Just Growth: Inclusion and Prosperity in America's Metropolitan Regions; and Uncommon Common Ground: Race and America's Future. Dr. Pastor received the 2012 Wally Marks Changemaker of the Year from the Liberty Hill Foundation in Los Angeles and he currently holds the Turpanjian Chair in Civil Society and Social Change at USC.
Other speakers:
Arlie Adkins, PhD. Assistant Professor, School of Landscape Architecture and Planning, University of Arizona
Dr. Adkins' research focuses on understanding the interconnectedness of transportation equity, affordable housing, and public health. He has a PhD from Portland State University and a master's degree in city planning from University of California Berkeley. He teaches transportation planning, planning theory, and the planning master's capstone studio. He is currently a co-Principal Investigator of the Physical Activity Policy Research Network (PAPRN+) collaborating center at UA. Dr. Adkins previously worked in the planning department at TriMet (the transit agency for the Portland, Oregon region) and for Flexcar, a pioneer of car sharing in North America.
Jon Ford, Director, Communications, Vitalyst Health Foundation
Jon Ford oversees the evolution and growth of all communications functions, platforms, vehicles, products and tools. He regularly interacts with advocacy partners and the media to facilitate earned and purchased media related to policy and systems change, healthy community design, community development, and systems innovations interests. He is particularly focused on fostering strong relationships and effective framing to catalyze innovation as well as systems and policy change. Jon helps to develop and produce Vitalyst Health Foundation's publications, including issue briefs, policy primers, and research findings.
Raymond Junior, Vice President, Community Development Banking, Chase Bank
Raymond Junior is responsible for originating construction and permanent loans for the development of affordable housing in Arizona and California. Raymond started his career with JPMorgan Securities in 2000 in the Mergers and Acquisitions group. He subsequently became an underwriter for Community Development Banking in New York and was promoted to VP and Regional Head of Underwriting for the Southwest Region and later New York metro. In 2007 he became VP of Acquisitions for JPMorgan Chase in the Mid-Atlantic Region. He holds a MBA from UCLA and a B.S. in Business Administration from University of Southern California.
Woo Kim, AICP, Senior Associate, Wallace Roberts & Todd
Trained as an architect and a planner, Woo Kim's skill as an urban designer and planner is rooted in his ability to move from the architectural scale of housing and mixed-use development to large-scale city planning. He brings an interdisciplinary perspective to all of his work, with an emphasis on understanding the economic, environmental, and social issues of place making in the plans that he creates. He serves as project manager for WRT's housing and neighborhood plans as well as downtown redevelopment and revitalization plans. His collaborative spirit and commitment to urbanism has garnered the respect of his public and private clients and the admiration of the teams that he leads.
Scott Smith, CEO, Valley Metro
Scott Smith is responsible for the planning, design, construction and operation of an expanding regional transit network in metro Phoenix, Arizona. The Valley Metro system is a partnership of 16 cities, towns and Maricopa County, offering bus, light rail, paratransit and vanpool services to more than 73 million riders annually. Smith's leadership is a continuation of his public service as the former Mayor of Mesa and president of the U.S. Conference of Mayors, the only Arizona mayor to have served in this position. As Mayor, he strategically guided the city to an economic rebound between 2008 and 2014. He also worked in the private sector as a certified public accountant, lawyer, and CEO of a regional homebuilding and development company.
Michael S.C. Soto, Economic Equity Policy Manager, Arizona Community Action Association
Michael Soto has been a social justice professional for more than 15 years. In his role at ACAA he develops economic equity and justice curriculum, advocacy tools, and policy analysis for a wide range of economic issues. Previously, he worked in the private sector, public sector, and non-profit agencies including the Arizona Commission on the Arts, Arizona Citizens for the Arts, Equality Arizona, and the National Center for Transgender Equality. Mr. Soto studied at Arizona State University for both graduate and undergraduate degrees in Justice Studies and Women and Gender Studies, respectively.
Serena Unrein, Director, Arizona Partnership for Healthy Communities
Serena Unrein has led the Partnership since it launched in November 2014. Prior to joining the Partnership, she worked for the Arizona Public Interest Research Group, where she ran advocacy campaigns to make measurable improvements in the health and livelihoods of Arizonans and for the Arizona Students' Association, where she led successful efforts to increase state-based financial aid and improve college affordability. She has been quoted in The New York Times, The Arizona Republic, and numerous other media outlets. Ms. Unrein graduated from Arizona State University with a bachelor's degree in Marketing.
Silvia Urrutia, Managing Partner, U Developing, LLC
Silvia Urrutia provides consulting services for the development of housing and healthcare projects. Formerly, Ms. Urrutia was the Director of Housing & Healthcare Finance for RAZA Development Fund where she led their strategic investment portfolio in the housing and healthcare sectors with emphasis on affordability and access. She coordinated business development, client relations, project assessment, and financing nationwide. She also managed the $25 million Sustainable Communities Fund.
Jay Young, Executive Director, Southwest Fair Housing Council
Jay Young has co-authored five Analyses of Impediments to Fair Housing Choice, The American Nightmare: Foreclosures and their Impact in Metropolitan Tucson, and the Northeastern Arizona Fair Housing and Equity Assessment. Before coming to SWFHC, he served as a Peace Corps Volunteer in Honduras, worked for Humane Borders in Tucson, and co-founded Just Communities Inc. He holds a BA in History from the University of North Carolina at Chapel Hill and an MS in Planning from the University of Arizona.