On March 28, the Arizona Partnership for Healthy Communities will be "Connecting the Dots: Moving to Action." The 6th Arizona Healthy Communities Conference will continue its tradition of bringing national expert keynotes and Arizona-focused panel dialogues together to move Arizona deeper into the work of multi-sectoral collaborations that improve community health and well-being.
The 2019 edition will feature Melissa Jones from the Bay Area Regional Health Inequities Initiative (an 11-county, 15 year-old effort with many learnings to share), in-depth dialogue on the realities of working in the built environment in Arizona, and time dedicated to current trending issues like the potential of Opportunity Zones for social good. Plans are currently underway for some exciting announcements about the conference in the coming weeks.
Photos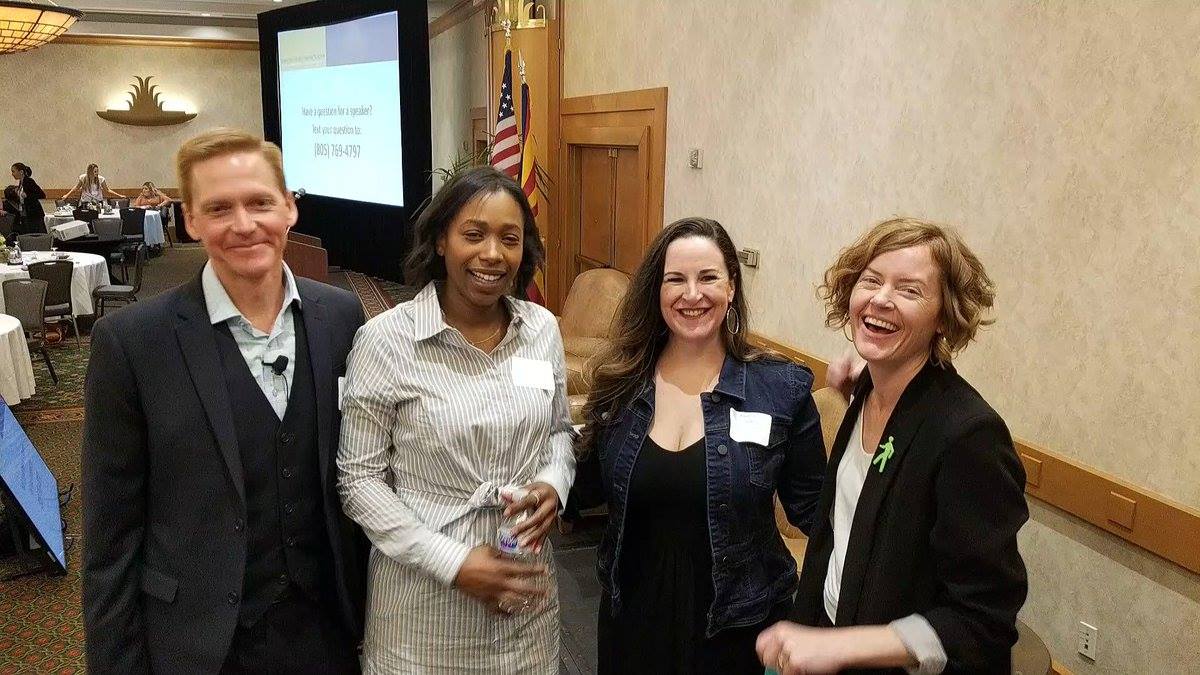 The 6th Arizona Healthy Communities Conference is off to a great start! Thank you to our keynote speaker Melissa Jones of the Bay Area Regional Health Inequities Initiative and to our morning panelists who talked about the connection between health and the built environment. We appreciate Andrea Bell of Mercy Care, Adrienne Udarbe of Pinnacle Prevention, and Emily Yetman of Living Streets Alliance for taking the time to share stories of their work and the people they serve and Jon Ford of Vitalyst Health Foundation AZ for being the best moderator in town. And thanks Arizona Hospital and Healthcare Association for the great picture! #HealthyAZ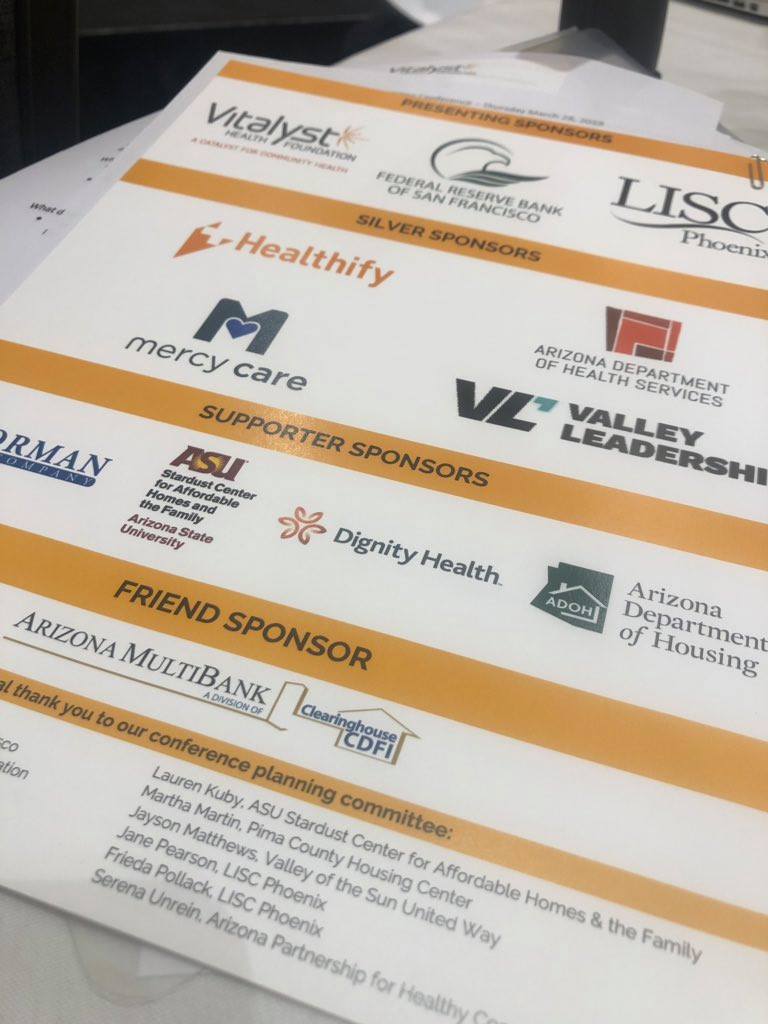 A huge thank you to our presenting sponsors: Vitalyst Health Foundation AZ, Federal Reserve Bank of San Francisco, and LISC Phoenix, our silver sponsors Healthify, Arizona Department of Health Services, Mercy Care, Valley Leadership, and Western Alliance Bank, and our supporter sponsors Gorman & Company, Arizona State University's Stardust Center for Affordable Homes & the Family, Dignity Health in Arizona, and the Arizona Department of Housing.