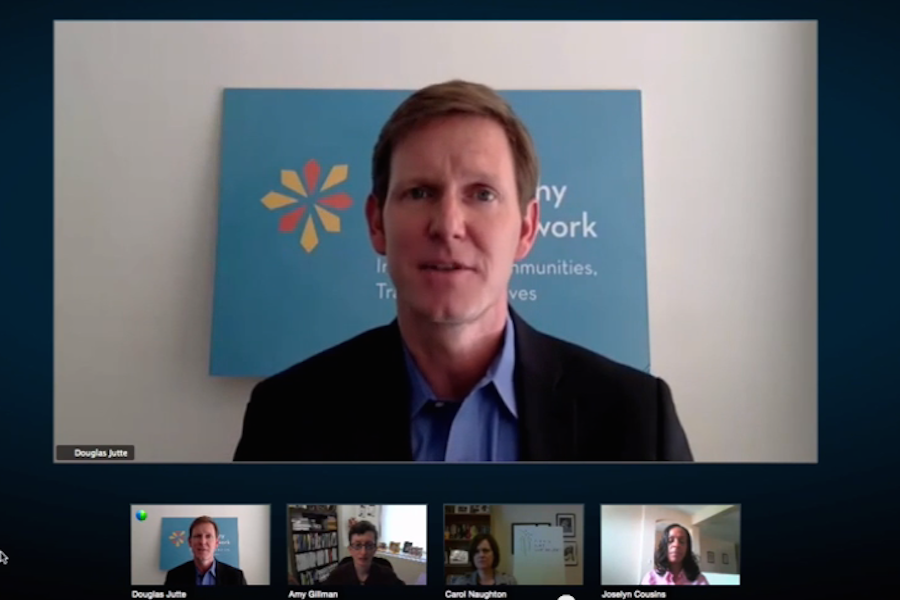 #NetworkCommons Kicks Off With Vibrant Discussion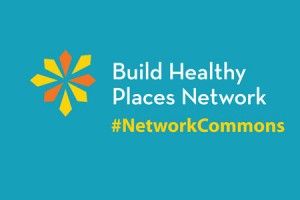 This year, The Network is hard at work rolling out many different resources for community development and health practitioners. These resources will come in different forms, from a "jargon buster" that demystifies common industry terms to a one-stop shop of tools to measure the health-related impacts of community development. But the centerpiece of all these resources is a live discussion series we're calling The Network Commons, which kicked off with a vibrant discussion on June 4.
The Network Commons is a virtual meeting place that connects practitioners committed to improving low-income communities and the lives of people living in them. We've created the series in response to requests from colleagues (like you) who are eager to connect with like-minded leaders and practitioners nationwide. The commons aims to be a collegial space for reflection, as well as a spot to learn about cross-sector collaboration firsthand from field experts.
The bimonthly series will focus on what we're calling "a-ha moments." That is, how did practitioners in the community development and health fields realize that their fields are related? How did these leaders come to understand that their work has direct impacts on health, well-being, and community and that there is potential for enhancing their own efforts by working together?
The series kicked off on June 4 with our own executive director, Doug Jutte, and a panel of experts from the community development field sharing their own a-ha moments. Our speakers were Amy Gillman from the Local Initiatives Support Corporation (LISC), Carol Naughton from Purpose Built Communities, and Joselyn Cousins of the Federal Reserve Bank of San Francisco.
The compelling stories about their a-ha moments served as a springboard into deeper discussions about progress, challenges, and new ways forward in cross-sector collaboration.
Doug Jutte discussed his work as a pediatrician in East Palo Alto, and his realization that high quality medical care wasn't enough to keep his young patients healthy. Cousins, who now works in the Federal Reserve Bank of San Francisco's community development department, had a similar insight in 2011. While she was working as a community development banker, a speaker at a conference she attended showed two heat maps of the same community—one of socioeconomic status by neighborhood and one of health outcomes by neighborhood. The two maps looked almost identical.
These realizations have had concrete impacts on how our panelists and their organizations approach their work. Gillman shared how LISC approached a project in East St. Paul with a very specific health lens—something she said may not have happened several years ago:
Our panelists didn't shy away from discussing the challenges they've run into either. As Carol Naughton describes in the video below, Purpose Built Communities has faced several large hurdles—from infrastructure to financing. Sometimes even small cultural issues between organizations can make robust cross-sector collaboration challenging:
While there are bright spots popping up around the country, panelists agreed the community development field as a whole still needs to consider its impact on health and well-being in a more systematic way. The first step? Making this case to colleagues.
While recently in Washington D.C. with a group of real estate developers, Naughton showed a slide of the life expectancies in several New Orleans neighborhoods, where only 3 miles can mean a 25 year difference in life expectancy. The slides had a powerful impact on her audience.
"It was a really clear way to show that place matters," she said.
The commons closed with a discussion of the ways the community development field can add value to the health sector. Panelists pointed to the deep connections the field has in low-income communities that can allow it to have sustained impacts in the communities they serve.
For more discussions like this one, tune into our our next Network Commons, on August 20 at 12 pm PT/3 pm ET, where we will be talking with public health practitioners, who will share their own a-ha moments and discuss why they feel their work can have greater impact by joining forces with community development practitioners.
As we gear up for August, stay in the conversation by tweeting @BHPNetwork #NetworkCommons and check out these resources mentioned during the discussion: