You can watch the recording of the May 19, 2021 Healthy Neighborhood Investments Policy Convening for Advancing Racial and Health Equity where Doug Jutte from BHPN moderated a conversation with plenary speakers Angela Glover-Blackwell, Founder-in-Residence of PolicyLink, Kathleen Kelly Janus, Senior Advisor on Social Innovation for Governor Gavin Newsom, and Carolyn Wang Kong, Chief Program Director of Blue Shield of California Foundation. Participants reported feeling inspired, engaged, and seen for their collective efforts towards advancing health and racial equity.
For the plenary session on May 19 and the specific tracks on multisector collaboratives and local policy and statewide policy on May 20, a group of 800 leaders from community, healthcare, community development, and other sectors gathered to weave belonging and civic muscle into the fabric of policy for racial and health equity–with a focus on California. This conversation built on the introduction of the Healthy Neighborhood Investment Policy Scan & Strategy Map Network Commons held on March 25 Network Commons.
We consistently heard that all of our policy work needs to focus on the commons–those physical, social, and economic spaces where different people come together to share ideas, create common purpose, and build a better future. And that creating opportunities to dismantle inequities requires focus, intention, and partnership. We heard commitment to challenge policy as a zero sum space, that equity in policy cannot focus on individuals. Policy must center root strengths built from neighborhood voice, lived experiences, and trust that communities know their solutions.
Learn more with the key takeaways and summary of the convening.
Watch the event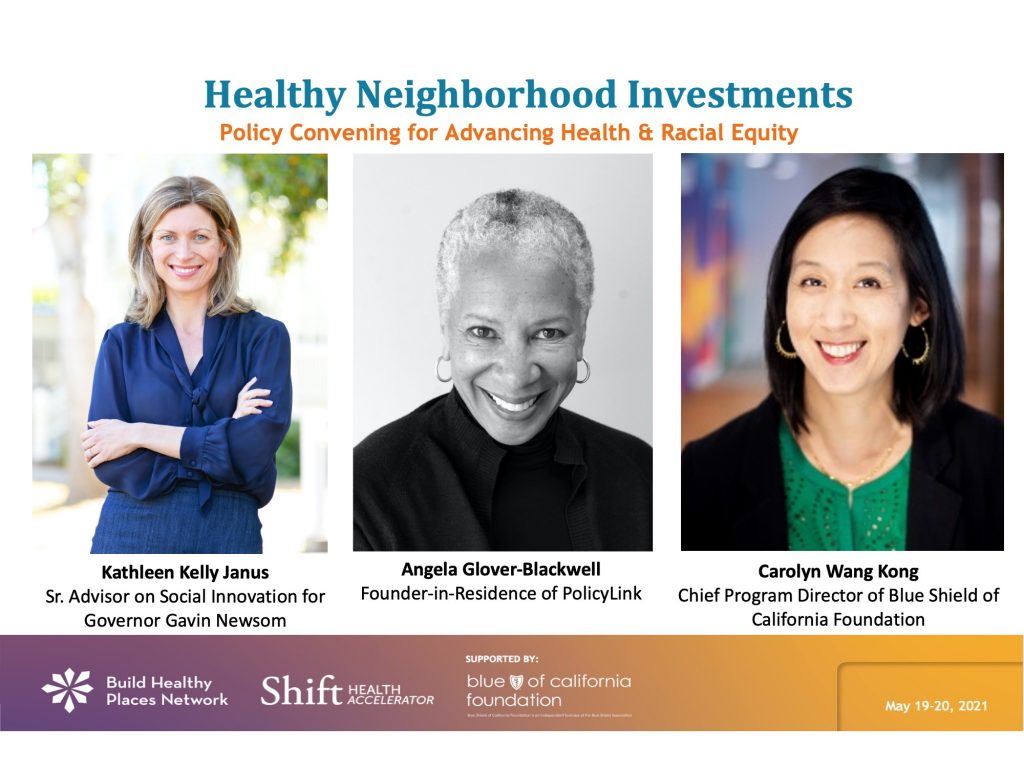 Learn More 
Check out these resources to learn more about the organizations and topics profiled in this event:
Continue the conversation 
Please take a moment to give us feedback and let us know how you are using the scan. Email us at: policyscan@buildhealthyplaces.org.