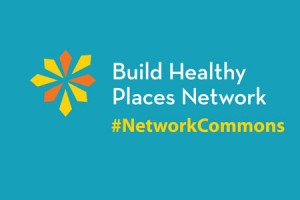 Our panelists didn't shy away from discussing the challenges they've run into either. As Carol Naughton describes in the video below, Purpose Built Communities has faced several large hurdles—from infrastructure to financing. Sometimes even small cultural issues between organizations can make robust cross-sector collaboration challenging:
While there are bright spots popping up around the country, panelists agreed the community development field as a whole still needs to consider its impact on health and well-being in a more systematic way. The first step? Making this case to colleagues.
While recently in Washington D.C. with a group of real estate developers, Naughton showed a slide of the life expectancies in several New Orleans neighborhoods, where only 3 miles can mean a 25 year difference in life expectancy. The slides had a powerful impact on her audience.
"It was a really clear way to show that place matters," she said.
The commons closed with a discussion of the ways the community development field can add value to the health sector. Panelists pointed to the deep connections the field has in low-income communities that can allow it to have sustained impacts in the communities they serve.
For more discussions like this one, tune into our our next Network Commons, on August 20 at 12 pm PT/3 pm ET, where we will be talking with public health practitioners, who will share their own a-ha moments and discuss why they feel their work can have greater impact by joining forces with community development practitioners.
As we gear up for August, stay in the conversation by tweeting @BHPNetwork #NetworkCommons and check out these resources mentioned during the discussion: